Apple Cider Bundt Cake is a fall-flavored bundt cake. Moist, decadent, and make with a boxed cake mix that gets a makeover. This Ninja Foodi apple cider cake is a must make.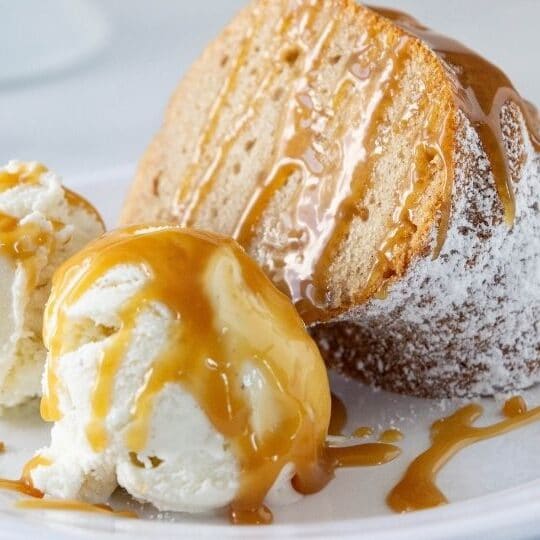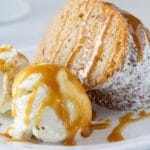 Apple Cider Bundt Cake is the perfect cake for fall. If you have a Ninja Foodi you can make up this bundt cake for your dessert tonight. I share this apple cider bundt cake recipe below to be made in the oven as well.
If you are interested in more Ninja Foodi recipes, try out my rotisserie chicken, corned beef and cabbage, or make s'mores in your air fryer.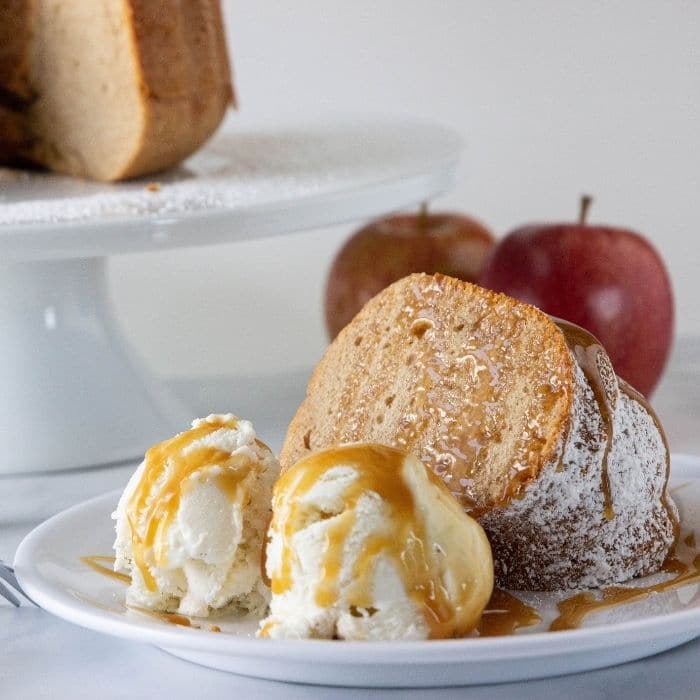 Some love pumpkin spice, others love apple, and others crave soups. No matter what you are most excited about this fall, I have recipes to please any and all cravings.
Can I Make This Cake in Instant Pot
You are more than welcome to reach for your Instant Pot to make this apple cider bundt cake.
You will just follow the same directions as you would for the pressure cooker Ninja Foodi recipes!
How to Make Apple Cider Bundt Cake
Learn how to make a cake in Ninja Foodi with a few steps. Grab your essentials and a bundt pan and get to baking.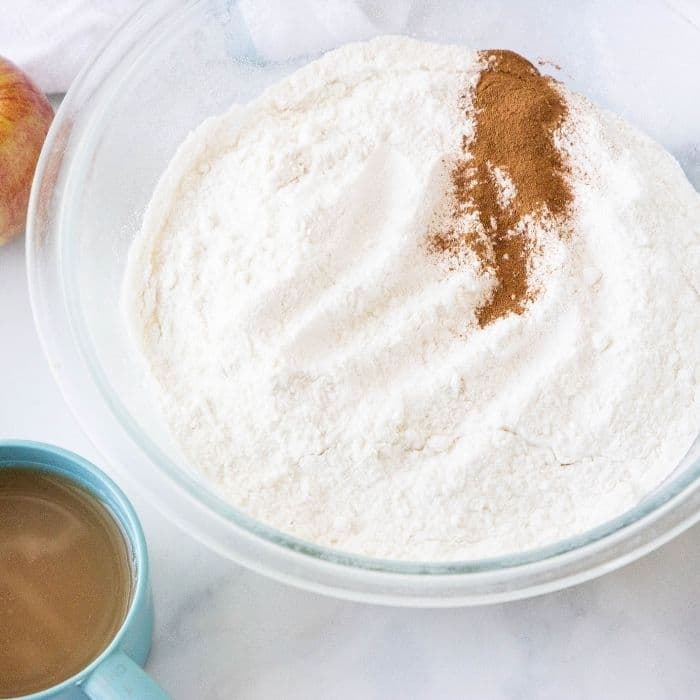 Step 1: Take your white cake mix, cider, eggs, butter, cinnamon, nutmeg, and mix it up in a bowl.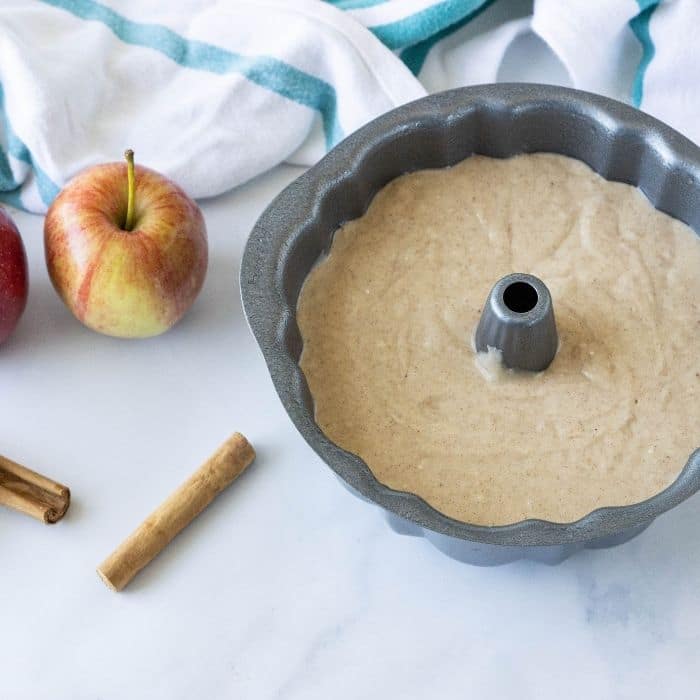 Step 2: Pour your cake mix into a greased Ninja Foodi Bundt Cake pan and wrap tightly with foil. I used my fluted 7 inch bundt cake pan.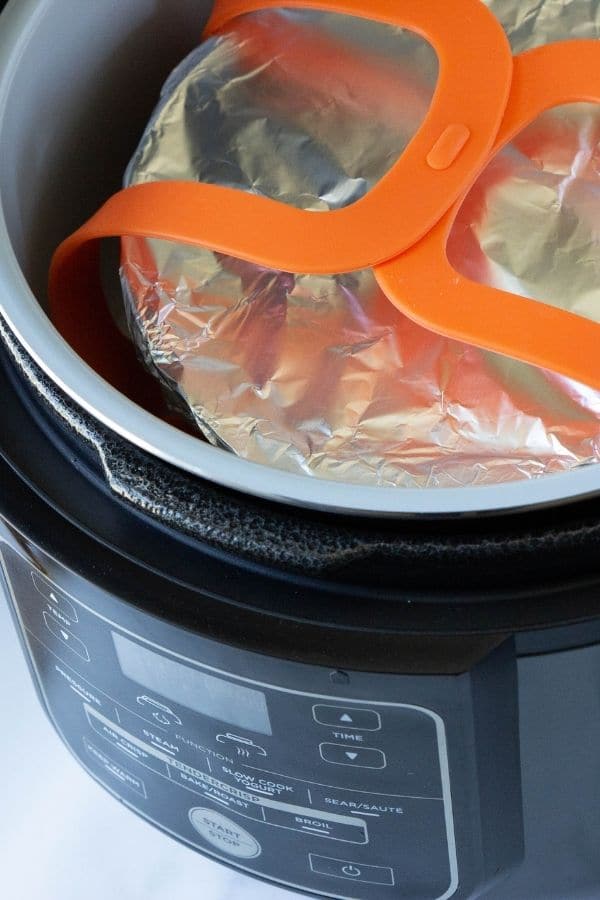 Step 3: Add in 1 cup of water into your Ninja Foodi. Use a trivet or a silicone sling if you would like.
Step 4: Put the pressure cooker lid on the Ninja Foodi, make sure the valve is set to sealing. Do 45 minutes pressure cooking, followed by a quick release of pressure.
Step 5: Remove your cake carefully from the Ninja, and use a knife to scrape around the edge to carefully remove the cake. Flip onto a plate or cooling rack and allow to cool.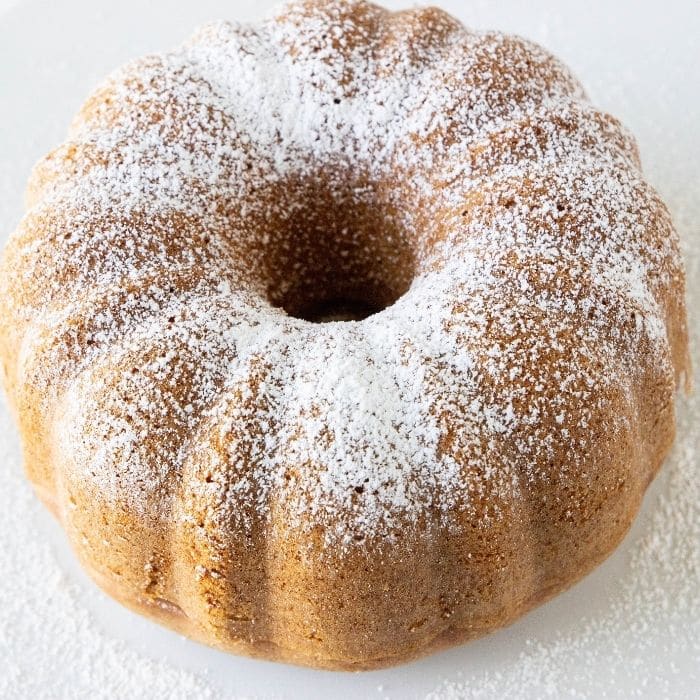 Step 6: Once cool dust with powdered sugar, slice and serve!
Can I Use A Yellow Cake Mix Instead
I used a white cake mix for this recipe. You can buy any boxed cake mix you would like. Yellow would be a great swap as well.
Personally I just prefer white cake over yellow cake mix. This ninja foodi cake mix recipe allows you to have an apple cider cake without a ton of prep.
Also, check out my apple cider donuts I made in my Instant Pot!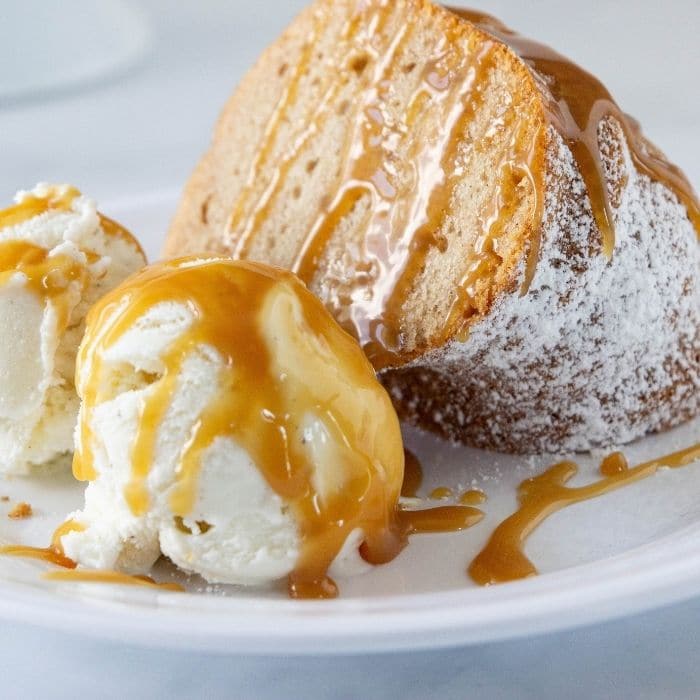 How to Serve Up This Ninja Foodi Apple Bundt Cake
Add a scoop or two of vanilla ice cream, drizzle with caramel sauce. Or just dust with powdered sugar and eat with a cup of coffee.
Truly you could even add some apple pie filling on top of a slice, for an even more delicious apple dessert.
Best Way To Store Bundt Cake
This cake can be stored at room temperature on the counter. Place in an airtight container or sealable bag. Just ensure the cake is fully cooled before you put in a container.
Or it can build condensation and spoil your cake. I do recommend eating this apple cider dessert cake within 3-4 days of making it. It will dry out more with each day.
Does This Apple Cider Cake Freeze
Would you like to freeze this cake? Go right ahead and allow your cake to fully cool. Then transfer to a proper freezer container.
Freeze the cake for up to three months. Thaw in the fridge overnight or do a quick thaw on counter, or toss right in microwave to warm up.
Just don't dust the bundt cake with powdered sugar before freezing, as it will melt off as it thaws.
Give this Ninja Foodi cake a try and let me know how you enjoy this apple cider mixture I created!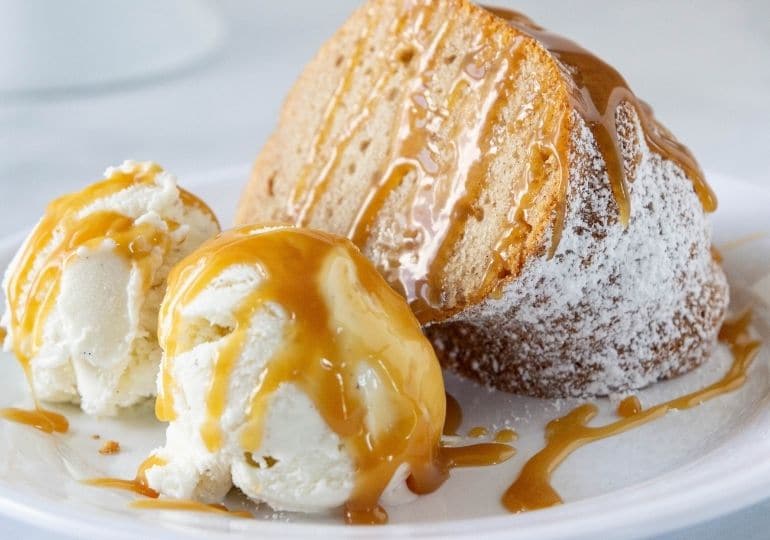 Apple Cider Bundt Cake
Servings 1 bundt cake
Apple Cider Bundt Cake is a fall-flavored bundt cake. Moist, decadent, and make with a boxed cake mix that gets a makeover. This Ninja Foodi apple cider cake is a must make.
Ingredients
1 box spice or white cake mix 15.25 oz size
3/4 cup apple cider
4 eggs large
1/2 cup butter melted
2 teaspoons cinnamon
1/2 teaspoon nutmeg
Instructions
In a bowl, you want to mix your cake mix with eggs, apple cider, cinnamon, nutmeg, melted butter, Whisk your mixture until fully combined.

Grease your 7-inch bundt cake pan and pour the batter into it. Cover it tightly with aluminum foil.

Place 1 cup water in your Ninja Foodi pot. Use a trivet or silicone sling to place your bundt cake in the Foodi.

Place the pressure cooker lid on the Ninja Food, make sure the valve is set to sealing. Pressure cook high for 45 minutes with a quick release.

Once done, carefully remove the apple cider cake. Then use a knife to run along the edge of the pan.

Place the cake in a cooling rack to cool down. Once done you can slice and serve. Or dust your apple cider cake with powdered sugar like pictured here.
Notes
Oven Directions
Follow the same prep on making your bundt cake. Just don't cover the pan with foil. Bake in your oven at 350 degrees, uncovered for 30-40 minutes or until the cake is fully cooked through.
Add in- Consider adding in some diced apples, just chop into smaller chunks. Stir in and bake.
Cake Mix – White cake mix, yellow, or spice cake mix works great for this recipe.
Apple Cider – I recommend using apple cider not apple juice. If you use apple juice know the flavor will be a bit different.
Nutrition
Serving: 1gCalories: 235kcalCarbohydrates: 32gProtein: 4gFat: 11gSaturated Fat: 6gPolyunsaturated Fat: 4gCholesterol: 82mgSodium: 347mgFiber: 1gSugar: 17g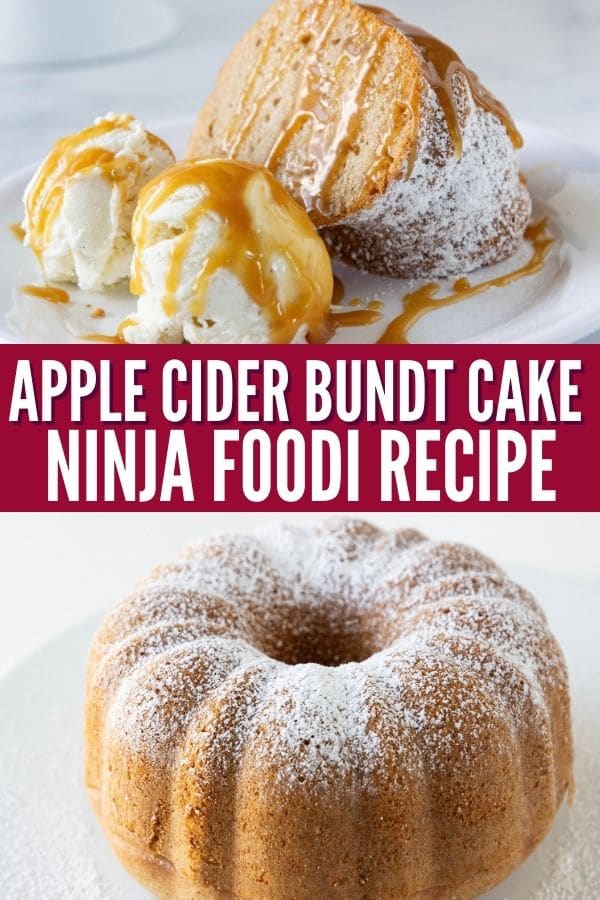 Have you ever tried an apple cider bundt cake before?
Reader Interactions