Pancake muffins - you will use pancake mix as the base of these muffins. I used blueberries to make these easy muffins. A simple and easy muffin recipe you will make over and over again.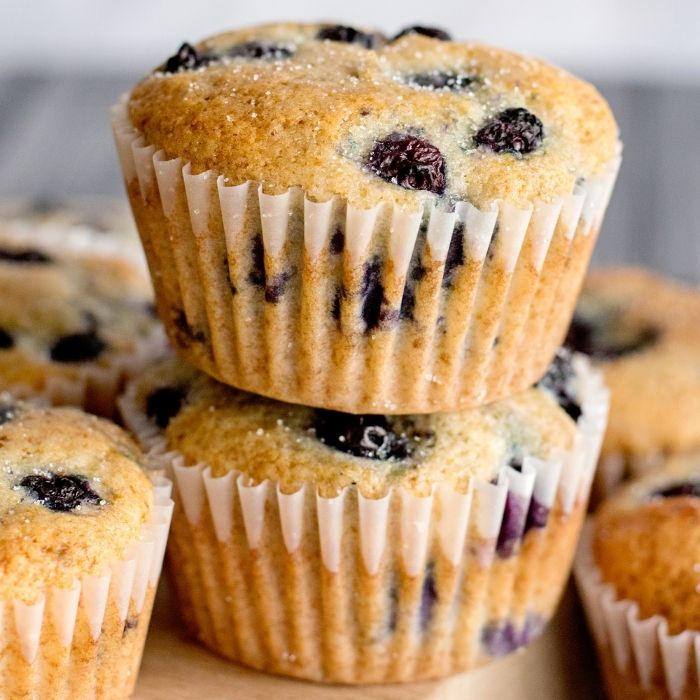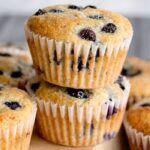 Pancake muffins – a muffin that is made with pancake mix. Read that again! Take your favorite pancake mix and transform it into pancake mix muffins. Simple, delicious, and the mix-in ingredients are endless. An easy breakfast muffin that melts in your mouth.
I am a sucker for any style of muffin. Pumpkin muffins, lemon blueberry, or a lemon poppy seed. Whatever the recipe is, I struggle to have self-control. Easy muffins are calling your name.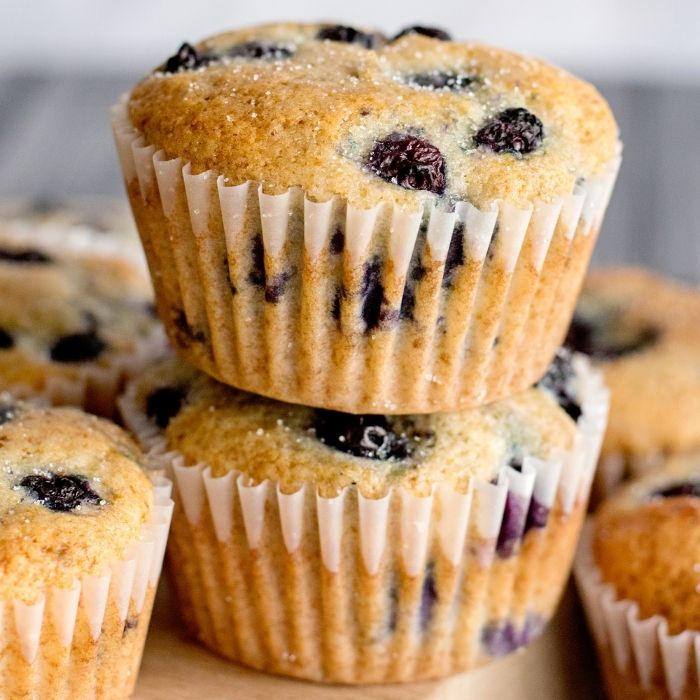 The granulated sugar on top adds a bit of crunch which helps elevate the flavor even more. Eat as a muffin or warm up and then drizzle a little syrup on top for a pancake twist.
This Blueberry Pancake Muffins Recipe Is…
Made with pancake muffins
Can mix in any fruit, chocolate chips, etc. you want.
Easy to make!
Bakes in the oven.
Moist muffins!
Ingredients
Pancake Mix – Reach for any brand of pancake mixes you like. I used a buttermilk-style mix.
Sugar – Granulated sugar will sweeten your muffins, and add a dusting of sugar on top for crunch.
Blueberries – Fresh or frozen blueberries.
Eggs and Oil – This is going to help give your muffins the perfect texture and bind ingredients together.
Water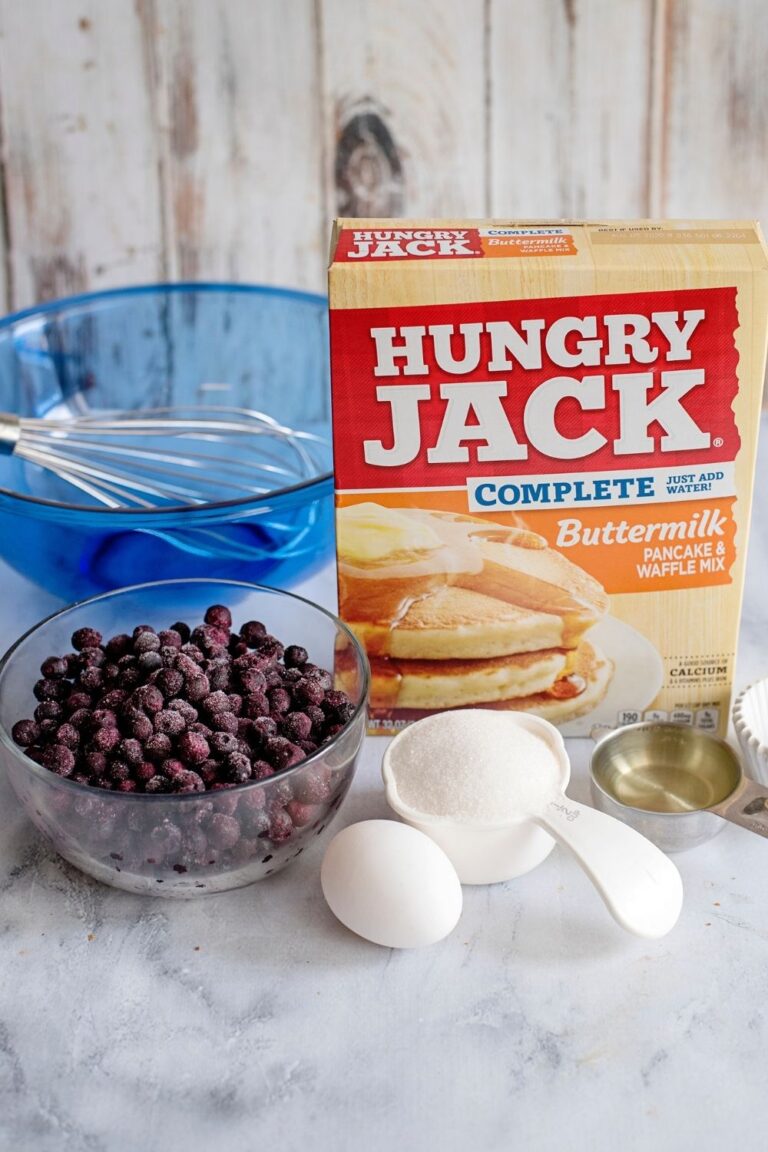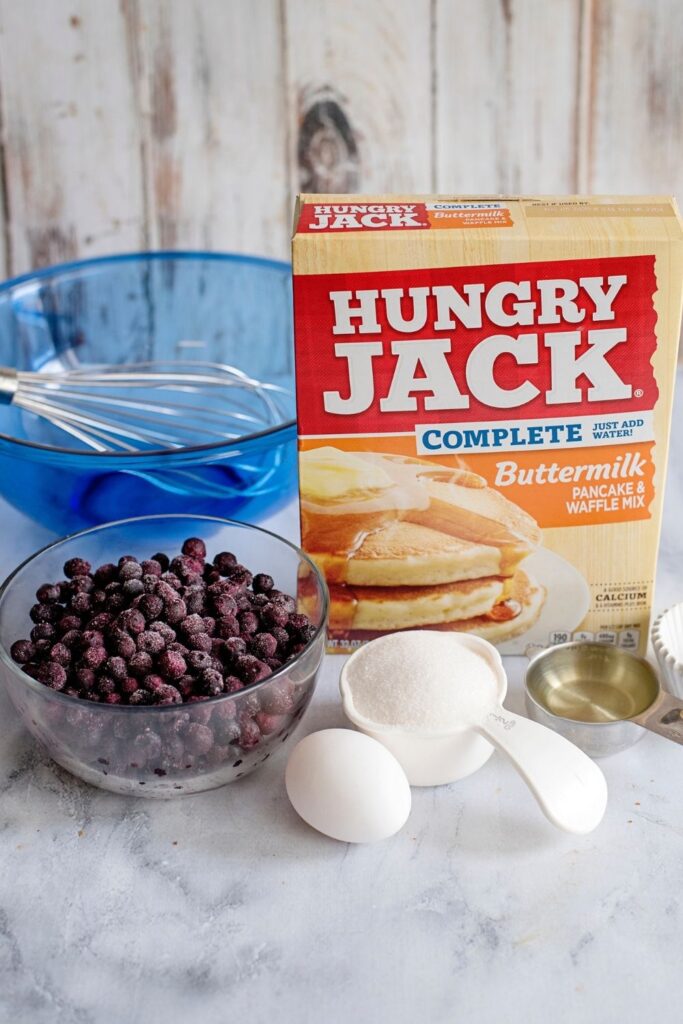 Variations to Recipe
Fruit – You can add any fruit you want. Strawberries, raspberries, or other fruits of choice. If the fruit is larger in size, cut it down to size. Dried fruit works as well.
Chocolate – White chocolate, milk, or semi-sweet chips are great for stirring in. You can also chop up your favorite baking chocolate bar.
Nuts – Love nuts? If so, add in a few nuts. Almonds, walnuts, pecans, or other nut of choice.
How to Make
Full directions on how to make muffins with pancake mix are in the printable recipe card at the bottom of the post. This is a quick walk-through.
Start by preheating your oven, and then grease your pan or place liners in the muffin tin.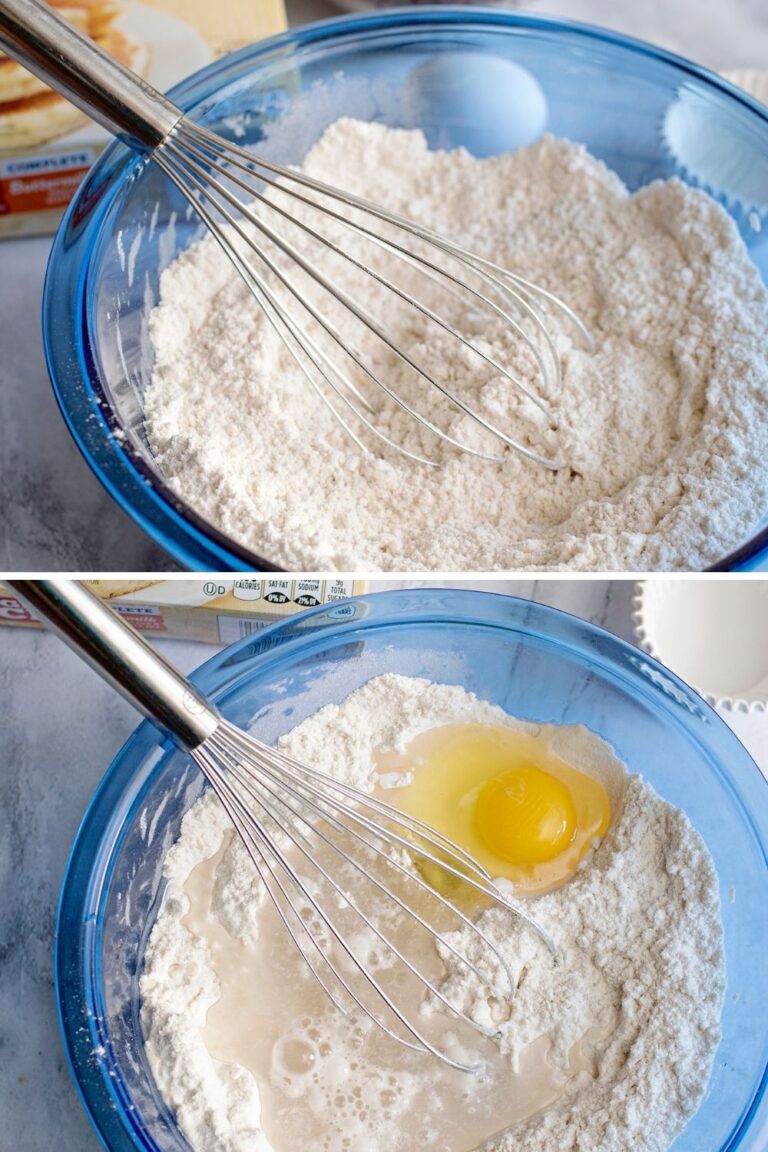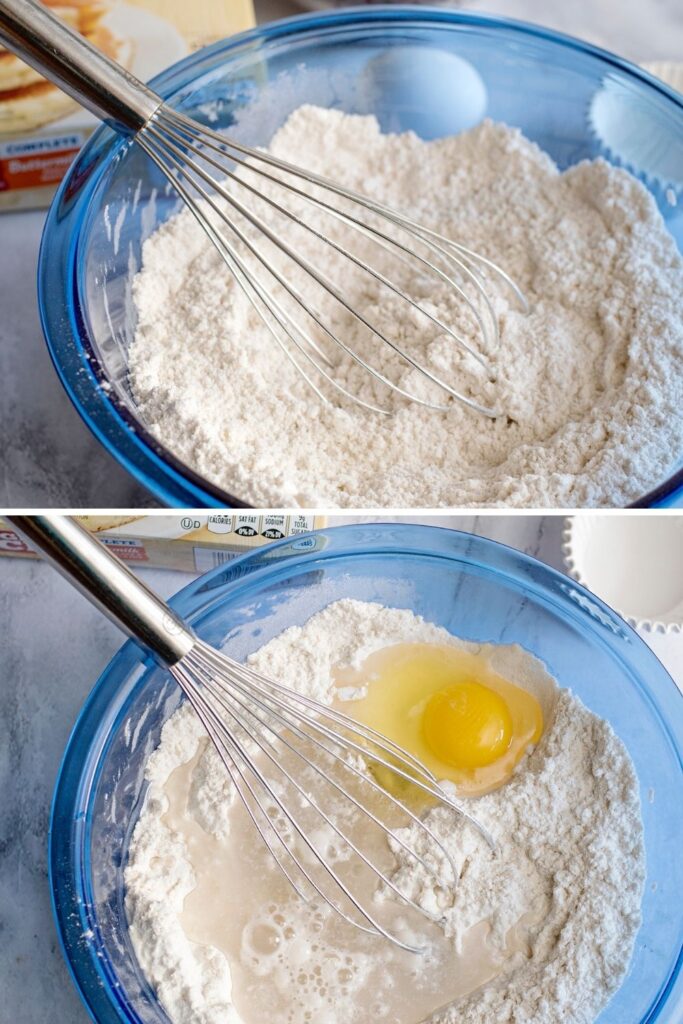 Now you will take a bowl and mix up the pancake mix and the granulated sugar. Just incorporate the two.
Next add in the egg, water, and oil. Whisk to incorporate the dough.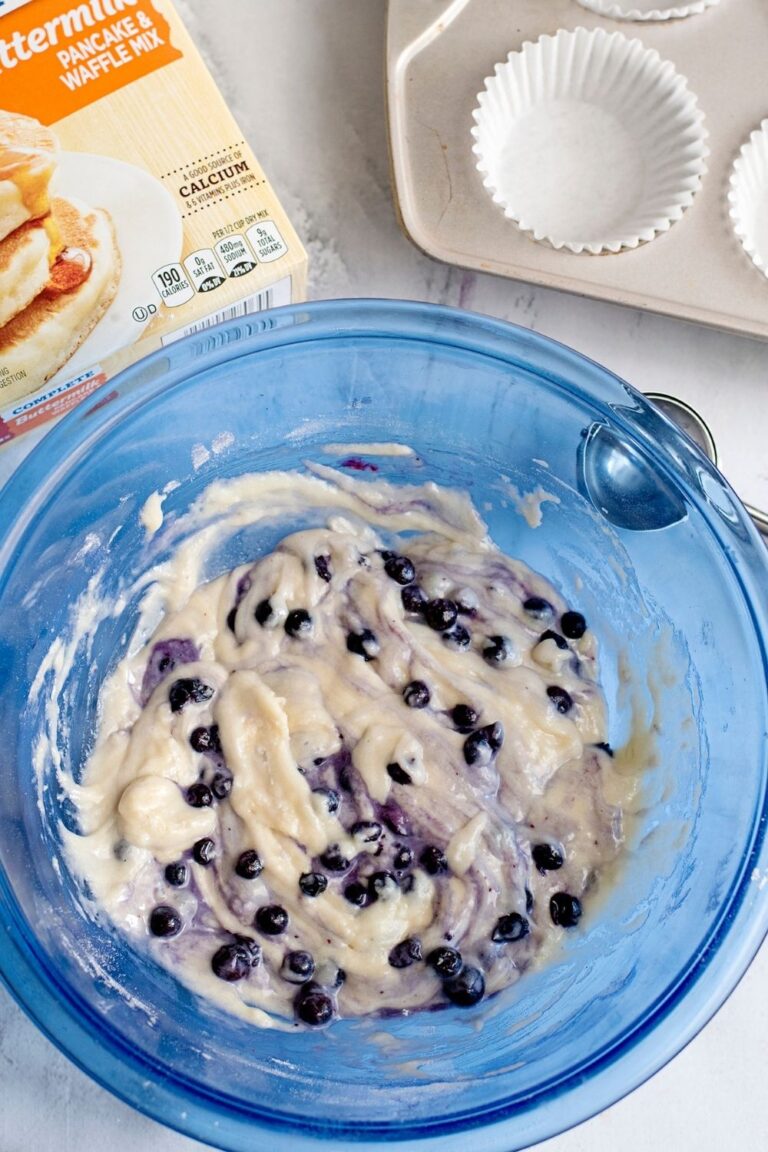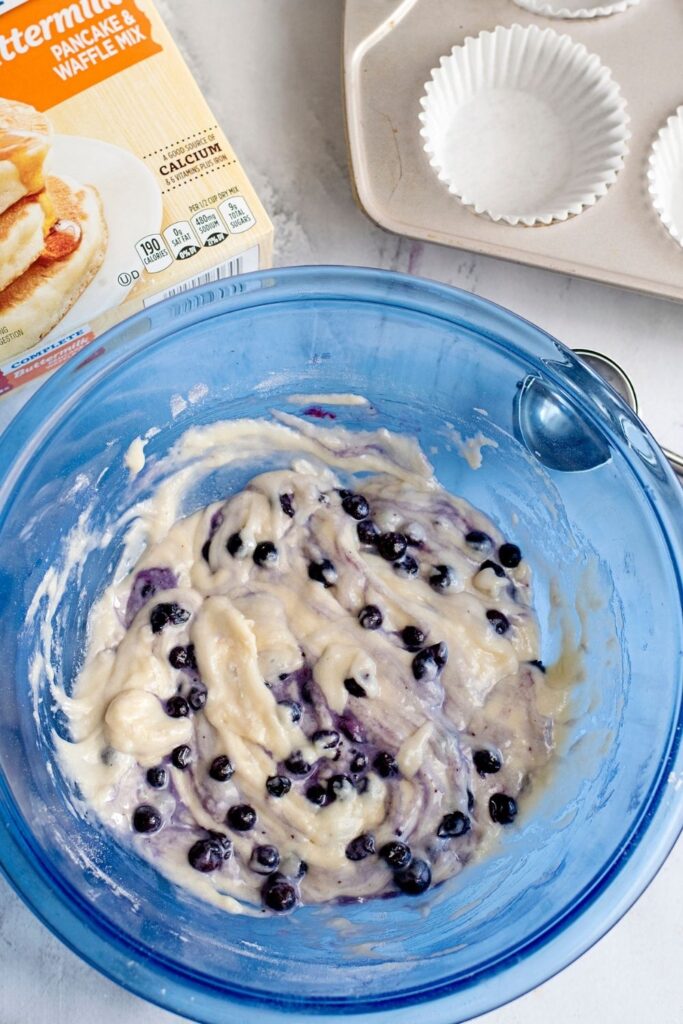 Fold in the blueberries. Use a spatula, and lightly mix them together.
Now spoon the batter about 2/3rds the way full into each muffin cup. If you want, add a dusting of sugar.
Bake as directed. Remove from the oven and let it cool, then enjoy.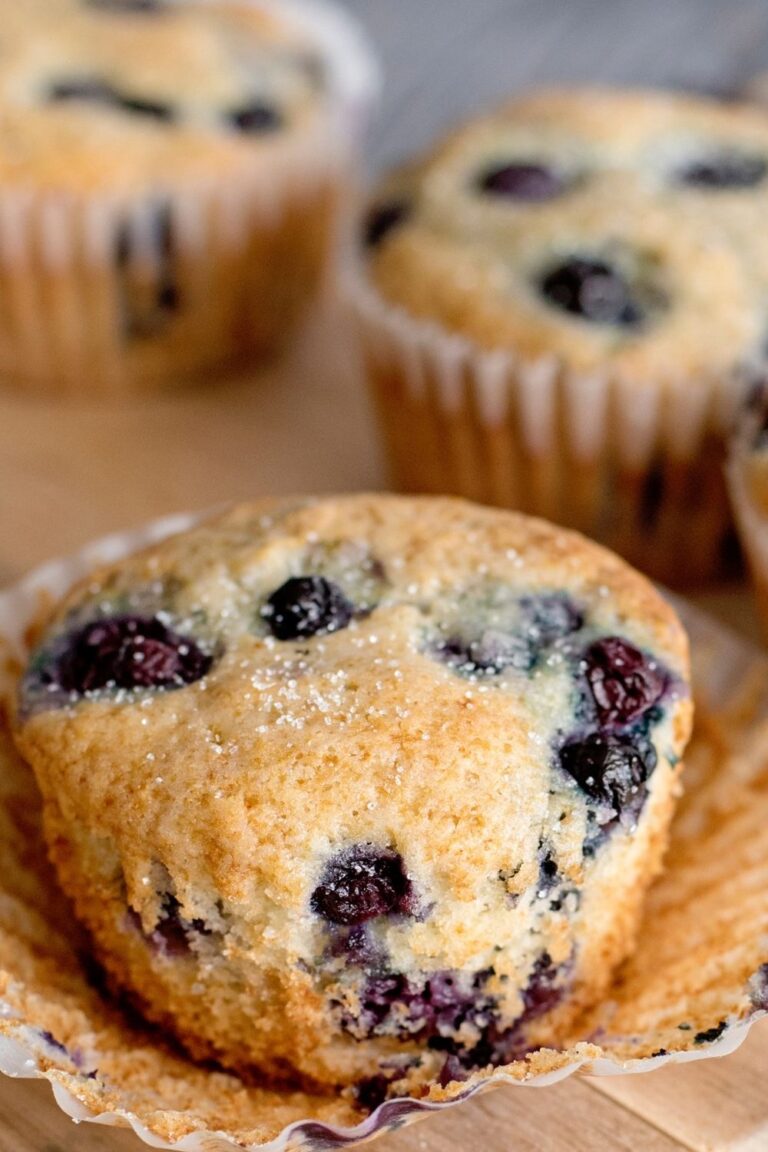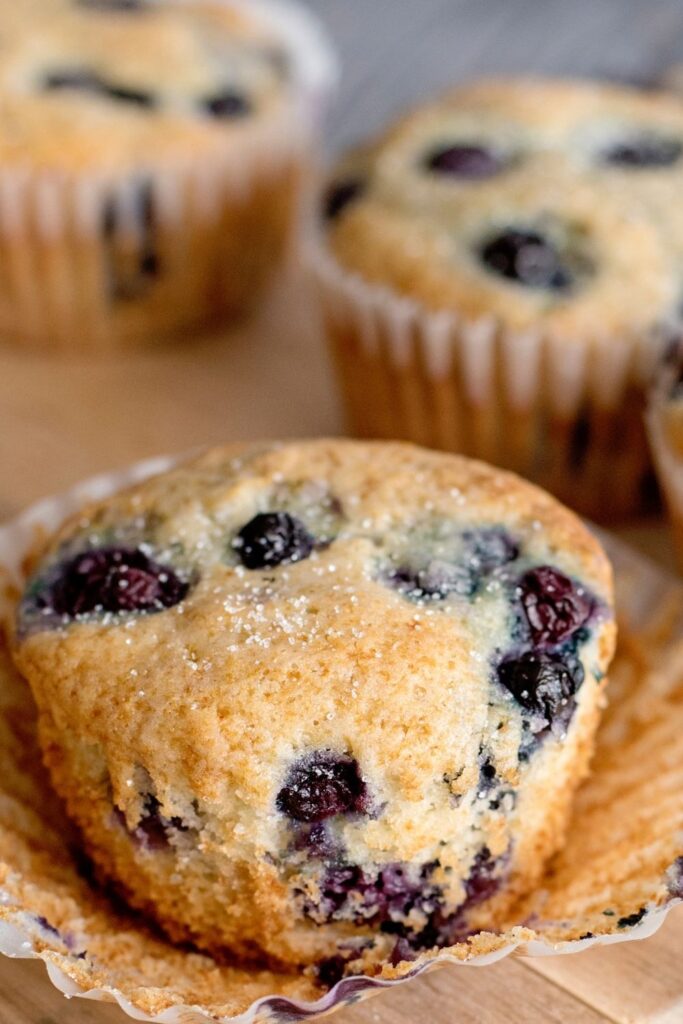 Expert Tips For Making Muffins
Frozen Berries – If you are using frozen blueberries, this tip is good to know. Rinse your berries in cold water, then drain. This will help pull away the extra blue color and won't leave your batter streaky.
Liners – I love cupcake liners. They can add a look to the muffins but also help with easy cleanup. Letting the muffins cool helps to remove them easier from the muffin liner.
Serving – These do taste like a muffin more than a classic pancake. But if you want you can serve with syrup if you want to add more sweetness to the muffins.
Things to Make With Pancake Mix – Want to go beyond these muffins? Here are a couple more recipes using pancake mix to consider. Sausage balls use Bisquick, chocolate chip coffee cake, or raspberry cinnamon rolls with pancake mix.
Grab my Free Kitchen Conversions Printable! This shows you how many cups are in a quart, pint, etc. A great printable to keep handy for when you need to convert a recipe.
Storing
Here is how your store the pancake mix muffins once they are baked and cooled down.
Refrigerate
I recommend refrigerating these muffins after they have cooled down. Store in an airtight container in the fridge. Then eat cold or warm up in the microwave.
Freezer
This is a great breakfast freezer recipe. Whip up these blueberry muffins with pancake mix and then once baked and cooled, then place them in a freezer bag or container.
Frequently Asked Questions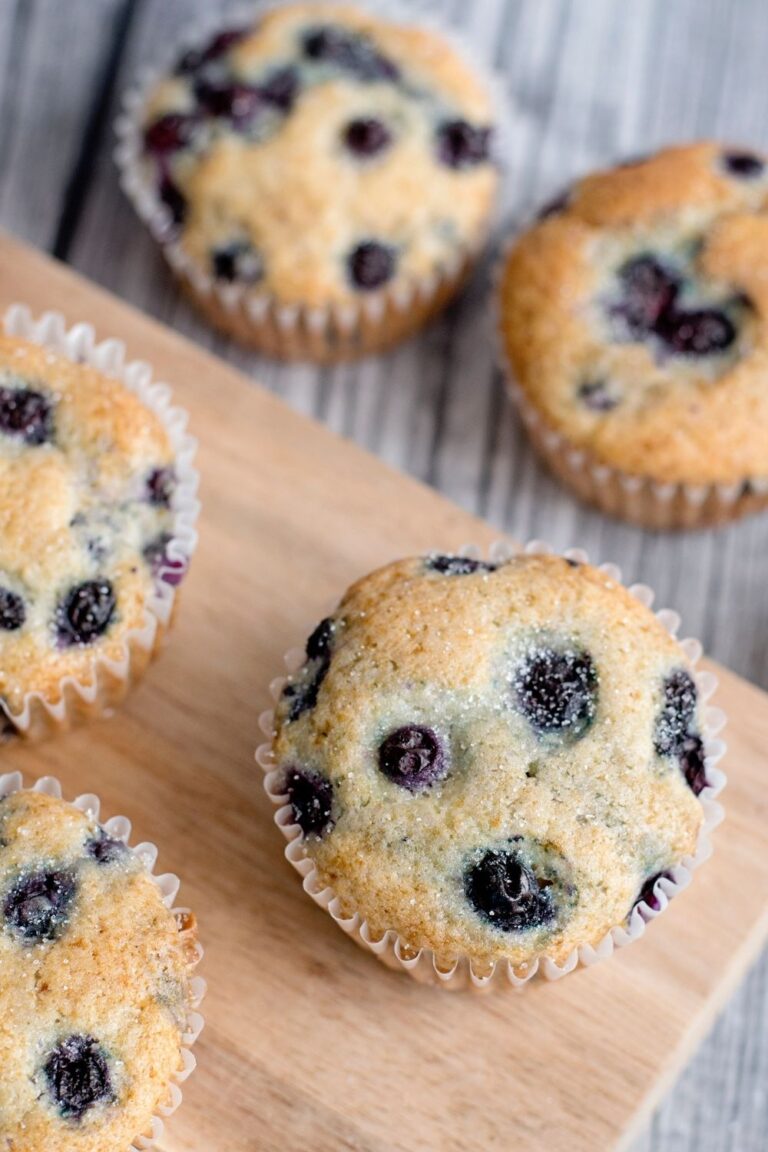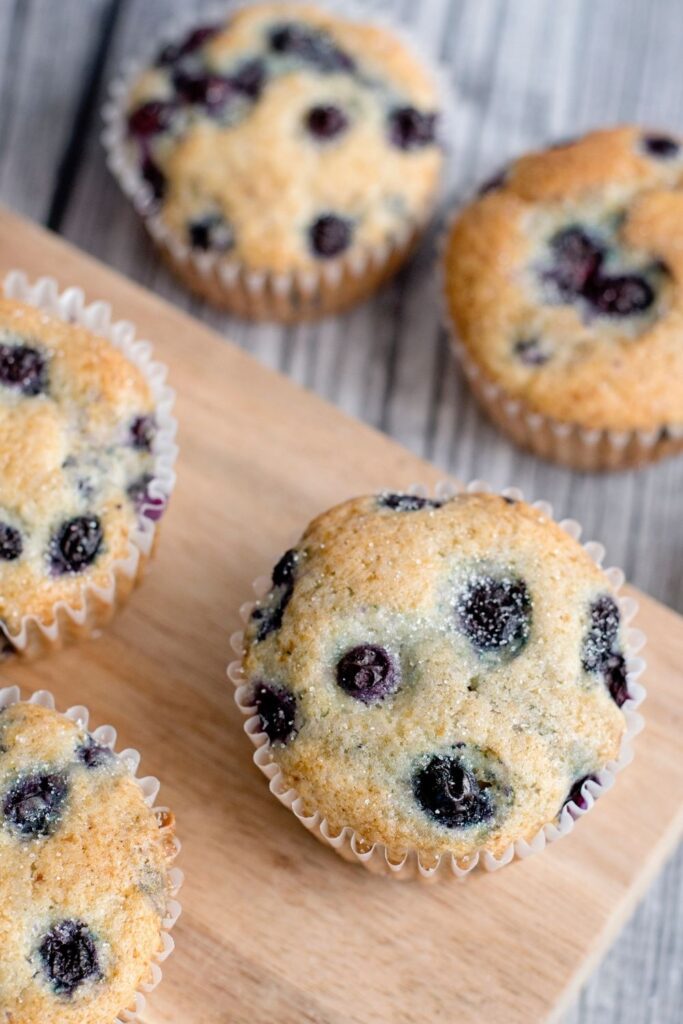 Related Recipes
Have you tried the recipe? If so, please leave a star ⭐️⭐️⭐️⭐️⭐️ rating in the recipe card below or drop a comment. Also stay in touch with me through social media by following me on Facebook, Pinterest, or My Facebook Group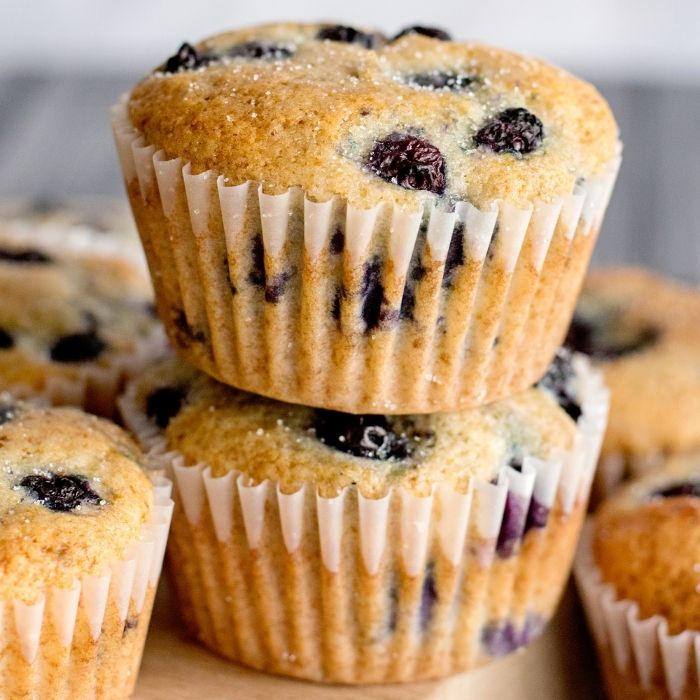 Blueberry Pancake Muffins Recipe
Servings 20 muffins
Pancake muffins – you will use pancake mix as the base of these muffins. I used blueberries to make these easy muffins. A simple and easy muffin recipe you will make over and over again.
Ingredients
2 1/2 cups Buttermilk Pancake Mix
2/3 cup water
1 egg
1/2 cup granulated sugar
1/4 cup oil
1 cup blueberries fresh or frozen
Instructions
Preheat the oven to 400 degrees. Place liners in the muffin tin or grease pan well.

Now in a bowl add your pancake mix and sugar and mix to combine.

Add in the egg, water and oil. Mix well till incorporated. Then fold in the blueberries.

Scoop into muffin tin around 2/3rds the way full.

Bake for 12-14 minutes or until golden brown. Remove and let cool 5 minutes then serve.

Serve up these pancake muffins for breakfast or a dessert.
Notes
Sugar Top – Use a little extra sugar and sprinkle on top of muffins before you bake for a light sugar coating if you want. This is optional. Mix-ins – So I used blueberries, but you can use any fruit, dried fruit, chocolate chips, etc. Frozen Berries – Rinse your blueberries in cold water and drain water. Then mix in the pancake mix, and this will help reduce the blue bleeding color from the berries. Storing – Store your pancake muffins in the fridge, or freeze them. Then eat cold, let warm up to room temperature or warm in the microwave for a fresh out of the oven. Freezing – You can freeze muffins in a proper container for up to 3 months. Thaw in the fridge overnight or warm up on counter or microwave for a quick thaw.
Nutrition
Serving: 1gCalories: 97kcalCarbohydrates: 12gProtein: 2gFat: 5gSaturated Fat: 1gPolyunsaturated Fat: 4gCholesterol: 21mgSodium: 127mgSugar: 5g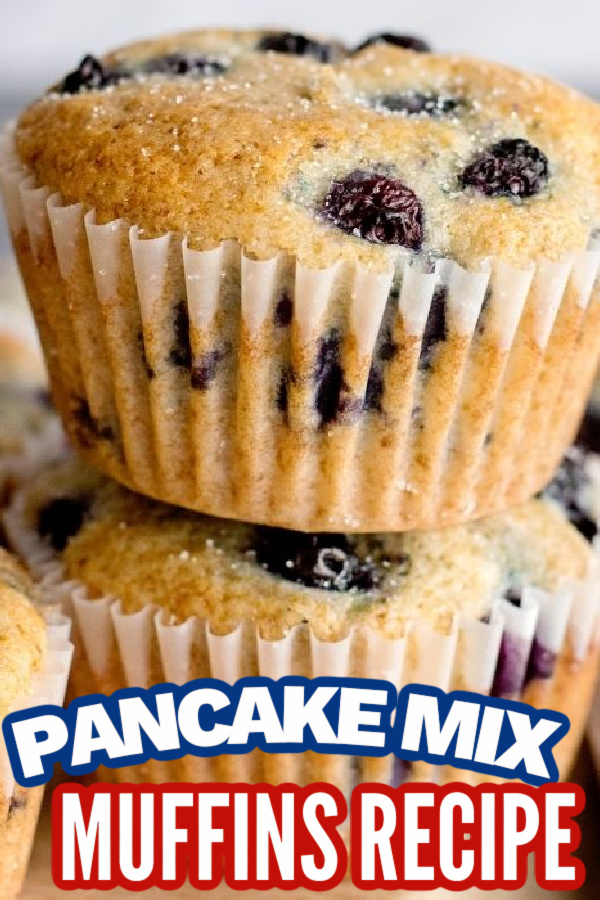 Reader Interactions