The Instant Pot is a complex kitchen accessory for sure. Even after you use it you learn as time goes on. I have some Instant Pot Don'ts you want to make sure you are not doing!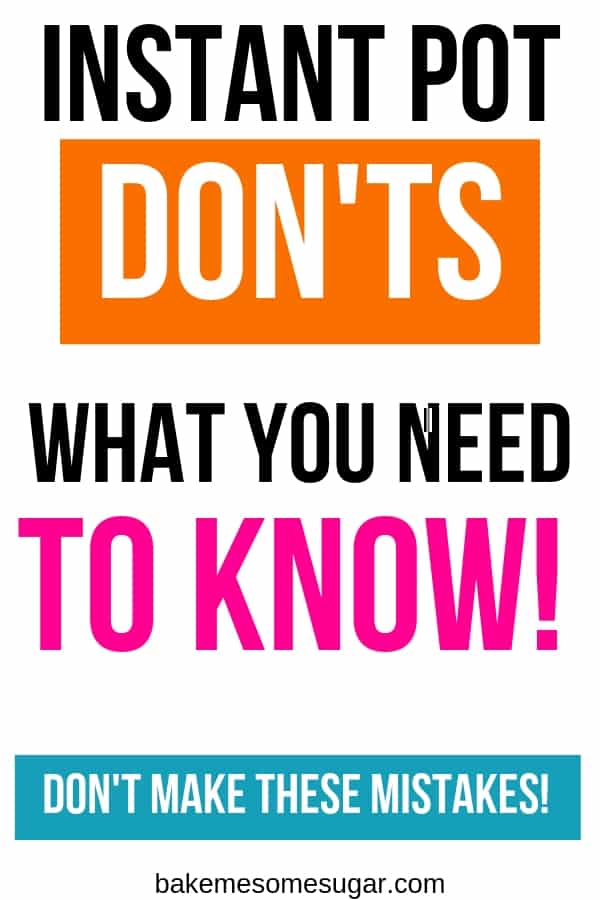 These Instant Pot
mistakes will set you up for failure or leave you with an unusable pot if you aren't careful! Let me share some things NOT to do with your Instant Pot! 
Instant Pot Tips and Tricks
Top Instant Pot Don'ts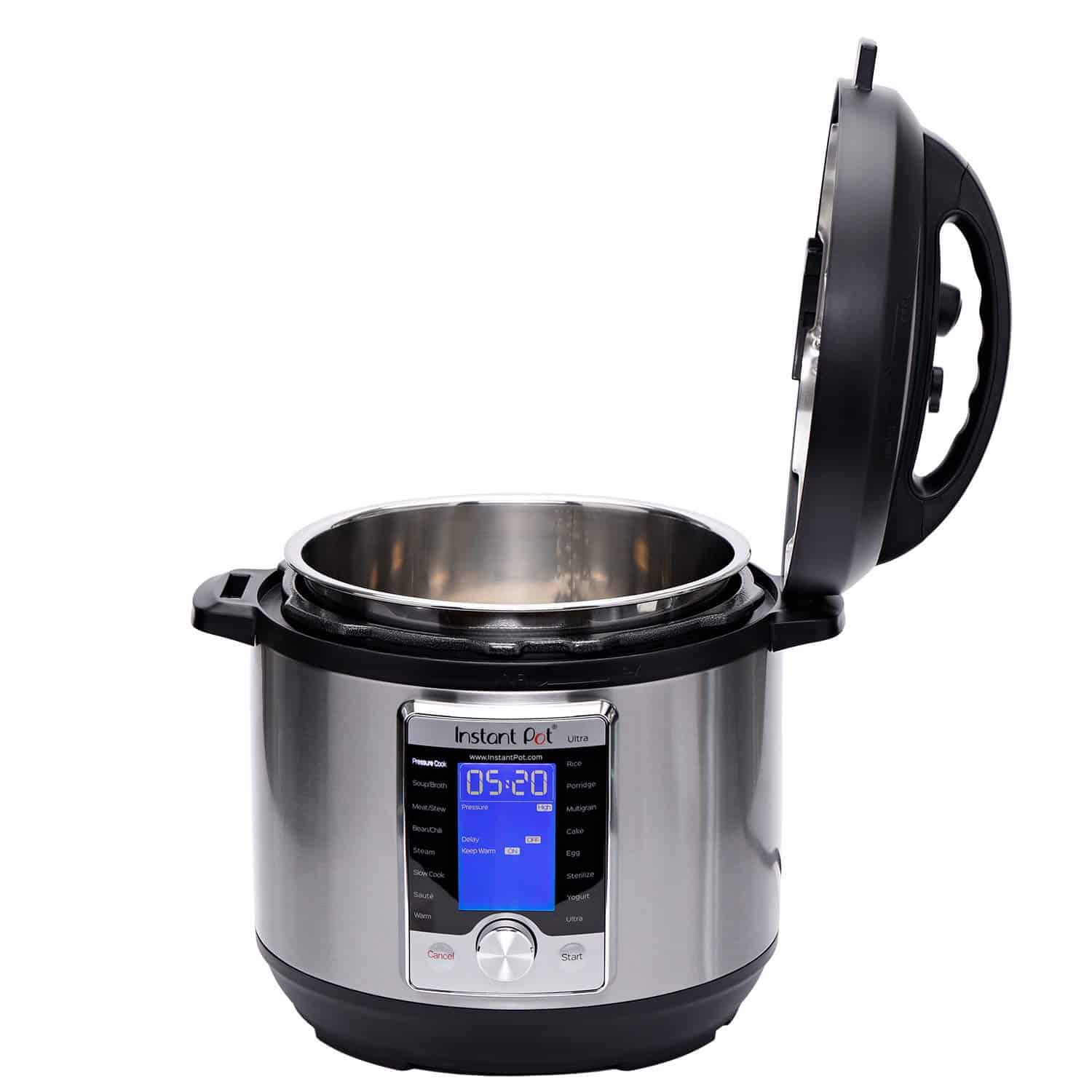 #1 Don't Use Hand To Move Vent to Release Pressure
When a recipe calls for you to release the pressure, you want to make sure you don't use your hand.
Use an oven mitt, and even grab a utensil to push your nozzle over into the release position. Very hot steam will release, and if you use your hand you could seriously get burned bad.
#2 Don't Skip The Manual
I debated adding this but then I thought I have to! Reading the manual of your magical pot is a must. It's not like a slow cooker that has a knob for low, medium and high.
The Instant Pot is complex and truly requires a good read. This will help you learn how to cook successfully in your IP.
#3 Don't Cook Instant Pot Bowl on Stove
I feel like this shouldn't have to be said, but you would be surprised at how many people ruin their pot. The stainless steel inner pot can't be used in the stove top. If you attempt cooking with it, you will ruin it and need to buy a new one.
It is not built to hold up on the stove. So only use your inner pot in the IP!
#4 Don't Forget About Pressure Up Time
The Instant Pot will always have to build pressure before the actual cooking begins. So that 4-minute pasta might take 4 minutes to cook but very well could take 10-20 additional minutes to get your pot to pressure.
Just remember to always and I mean always favor in pressure up time for any recipe you choose to use for your Instant Pot.
#5 Don't Forget The Liquid
You will end up with a failed recipe if you don't pour in at least half of cup of liquid. The liquid plays a critical role in the Instant Pot.
Without liquid, your pot can't come to pressure to cook your recipes. So always add in liquid or be prepared to fail.
#6 Don't Forget To Put Sealing Ring In
The sealing ring needs to be cleaned after each use as it can hold odors. Sometimes when you go to start cooking, you might forget to place the sealing ring back,
This can lead to a mess of contents leaking out, won't pressurize your pot and an uncooked dish. Do your best to make it a habit to check after each use that you place the ring back.
(Also try the color-coded rings
for sweet and savory dishes! This is a great way to help prevent flavors from crossing over into recipes!)
#7 Don't Overfill The Pot
On the side of the pot, you see a max line you don't want to go over. That space above is needed so your pot has room to build pressure as it cooks.
If you overfill your pot it most likely won't come to pressure, and if it does you probably will end up with a failed recipe.
Also remember foods like rice, beans and such expand as they cook. So leave the room!
Instant Pot Don'ts To Follow
These instant pot Don'ts are meant to help set you up for success! Don't get intimidated and give your IP a try!
There are so many amazing recipes out there waiting for you to try! Give it a try today and just remember these Instant Pot tips!
Instant Pot Recipes To Try
What is an Instant Pot Don't you recommend for new users to follow?