KFC Copycat recipes are always welcome in my world. I am a HUGE fan of KFC, and I love making recipes that are similar to what you can buy in the restaurant. Crispy chicken, zesty coleslaw, creamy macaroni and cheese, and the list goes on. If you are a fan of KFC, check out these easy copycat KFC recipes.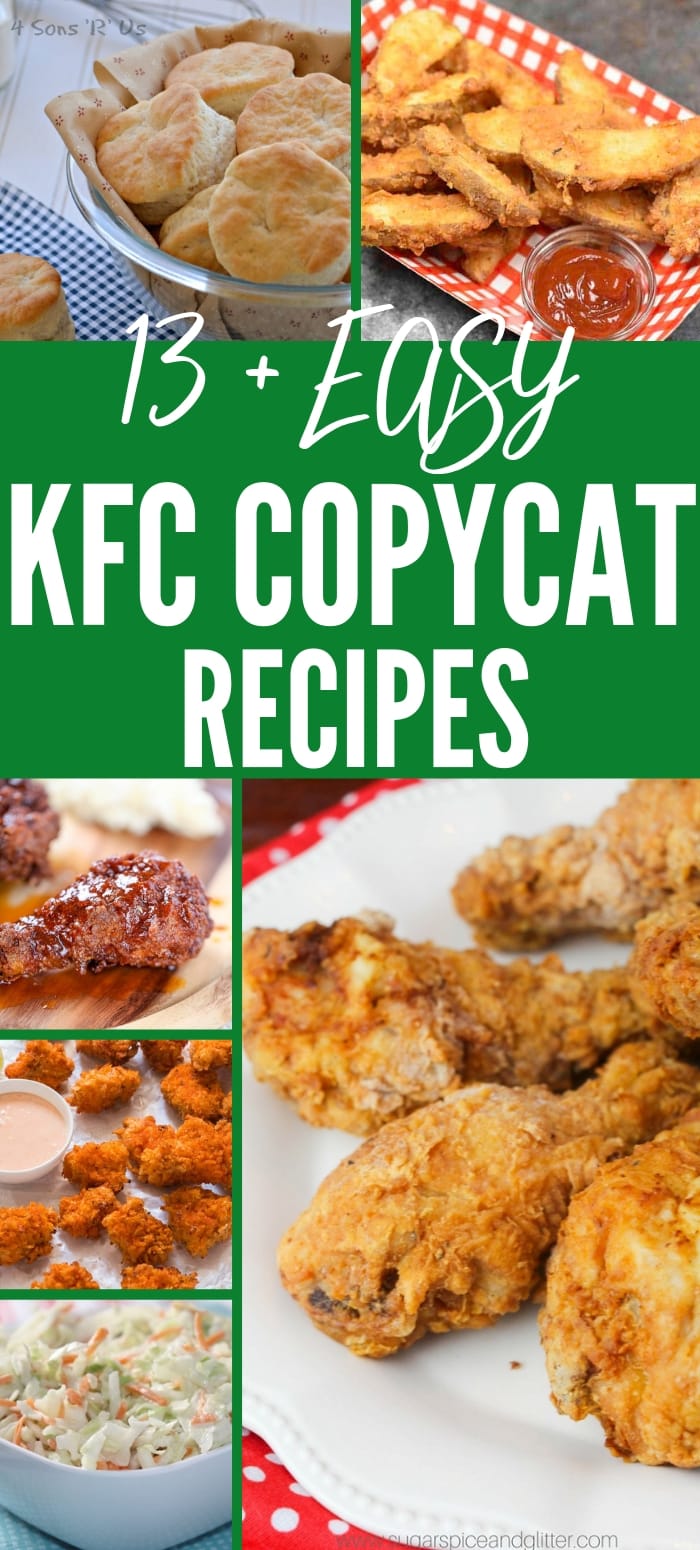 We don't have a KFC in our town, so I don't get to eat there too often. Plus, my husband isn't a huge fan of chicken. WEIRD, I know! For me, I could live off chicken, potatoes, and all things carb filled. So, why not create a nice list of all my favorites and maybe yours too from KFC!
More Tasty Recipes to Try
The Best KFC Copycat Recipes
KFC Copycat Recipes
KFC Copycat Recipes all in one place. From crispy chicken to your favorite sides. A KFC lovers dream. Enjoy all your Kentucky Fried Chicken copycat recipes in the comfort of your own home.
I hope you all enjoy these easy KFC copycat recipes! These recipes are easy to make and will give you a taste of that Kentucky Fried Chicken you know and love.
Will These KFC Copycat Recipes Taste Exactly Like KFC
No, they are going to taste very similar but I can't promise they will taste identical. A copycat recipe is something piecing together all the flavors and hoping to come closer to what is being served at the restaurant.
These copycat KFC recipes help give you a taste of your favorite items on the menu at home.

What is your favorite item at KFC?