Instant Pot Malted Cheesecake is a homemade cheesecake with chocolate graham crackers, Whopper candy, and a homemade cheesecake filling. An easy and delicious Whopper malted cheesecake that is perfect for any and every occasion.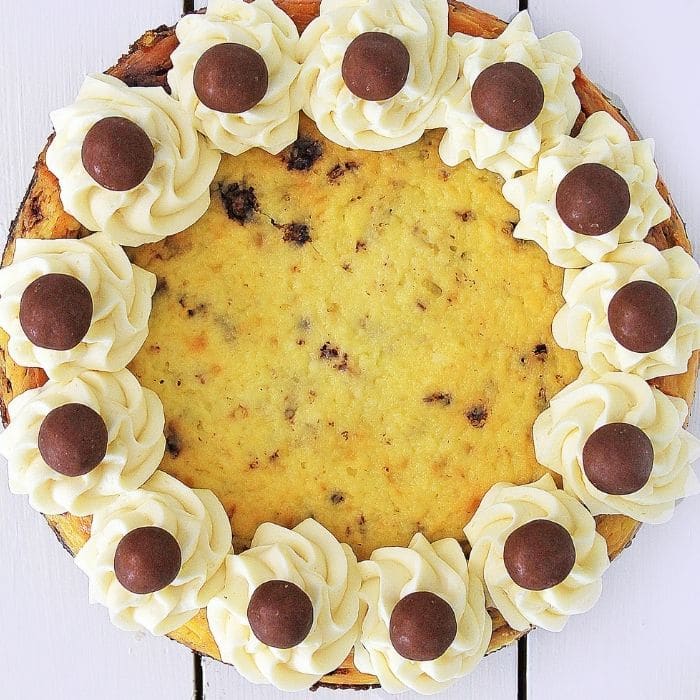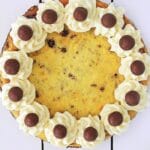 Malted cheesecake is a fantastic whopper candy dessert. Chocolate graham cracker crust, malt ball cheesecake filling, and topped with frosting and more Whopper candies. Instant Pot malted cheesecake is a must-make!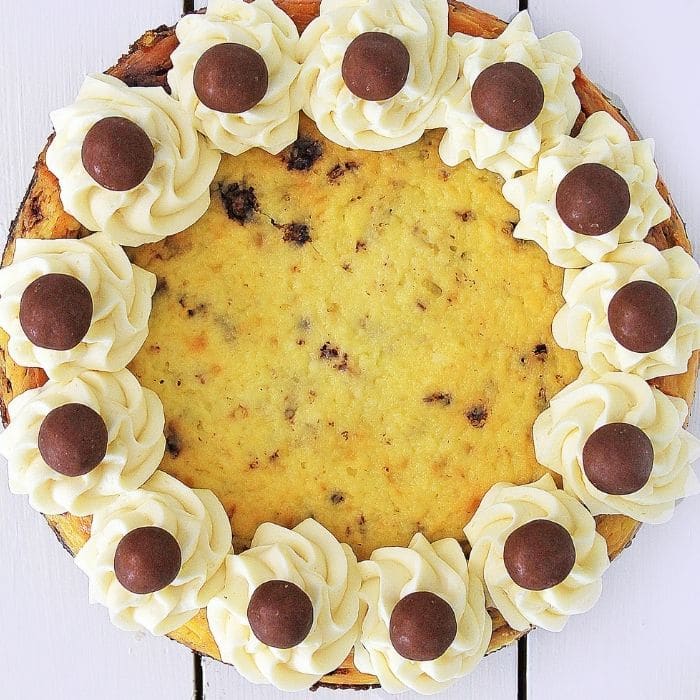 Serve up this malt ball cheesecake any time of the year. Whether it is a holiday entertaining event or a weeknight treat. This whopper cheesecake will win you over.
If you have yet to try an Instant Pot cheesecake, don't wait! This recipe is going to blow your mind on the good, and ease on your part to cook it up.
Why This Recipe Works
Bits of chocolate covered malt ball bits in every bite
Easy prep
Hands off cooking
Easy step by step recipe
Delicious and crave-worthy
🍫 Main Ingredients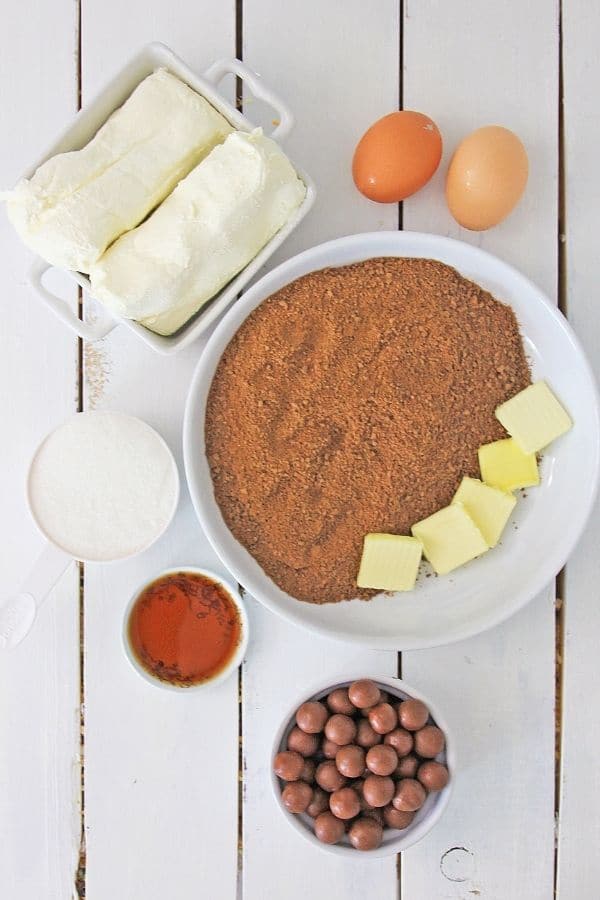 Chocolate Graham Cracker Crust | I used chocolate graham crackers, butter and sugar for the crust.
Cheesecake Filling | A classic cream cheese filling that is full of chopped Whoppers in the cheesecake batter.
Topping | I used a cream cheese frosting I piped and then topped with more malted Whoppers.
🥄 How To Make
Making cheesecake in the electric pressure cooker is very easy to do. All you have to do is follow these simple steps and have a springform pan or push pan that fits your Instant Pot.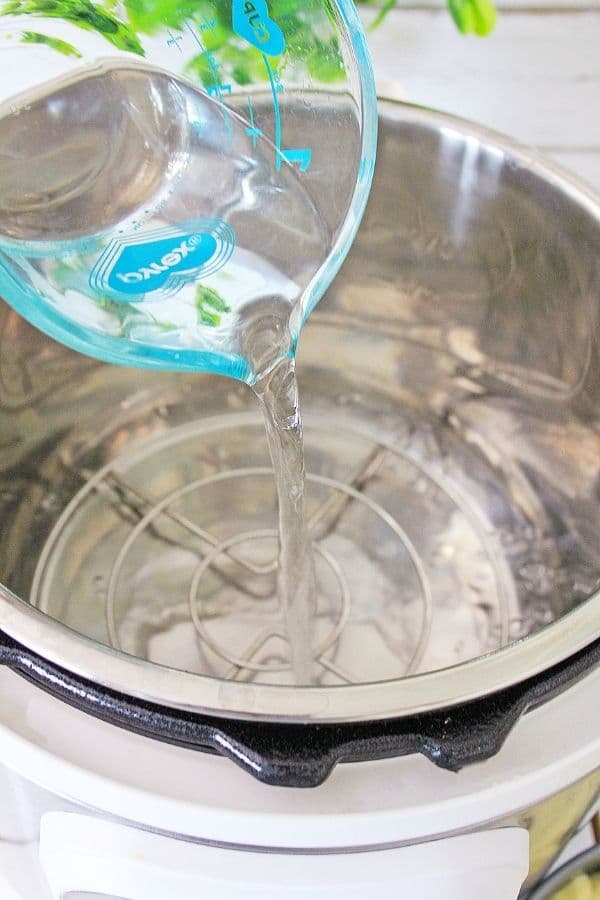 Start by adding your water into your Instant Pot and then push to the side.
You can use a trivet or silicone sling for your cheesecake to sit on, so it doesn't sit directly in the water.
Now you will work on crushing on your chocolate graham crackers, butter and sugar. Mix it up until it is sand-like, and then press it into a parchment lined bottom cheesecake pan.
Now in a stand mixer let's work on the cheesecake batter. Take your softened cream cheese, sugar, vanilla and yogurt. Mix until it is nice and creamy.
Now slowly incorporate the eggs, trying to not overmix. Then crush and mix in some of your whopper candies and fold it into the cheesecake batter.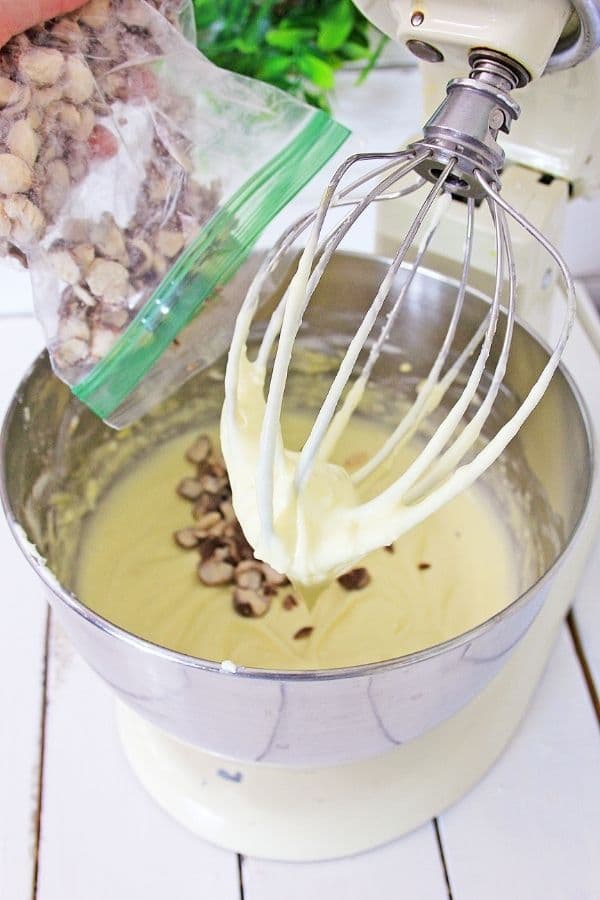 Pour your cheesecake filling into the pan and top with any chocolate crumbs if you want. Cover your cheesecake with aluminum foil to prevent water getting into the cheesecake.
Place the lid on and make sure the pressure valve is set to sealing. Do pressure cook on high for 55 minutes, with a natural release.
Remove your cheesecake when done, and place on a wire rack to cool. The center will be slightly jiggly. Wrap in parchment paper and then foil and refrigerate overnight.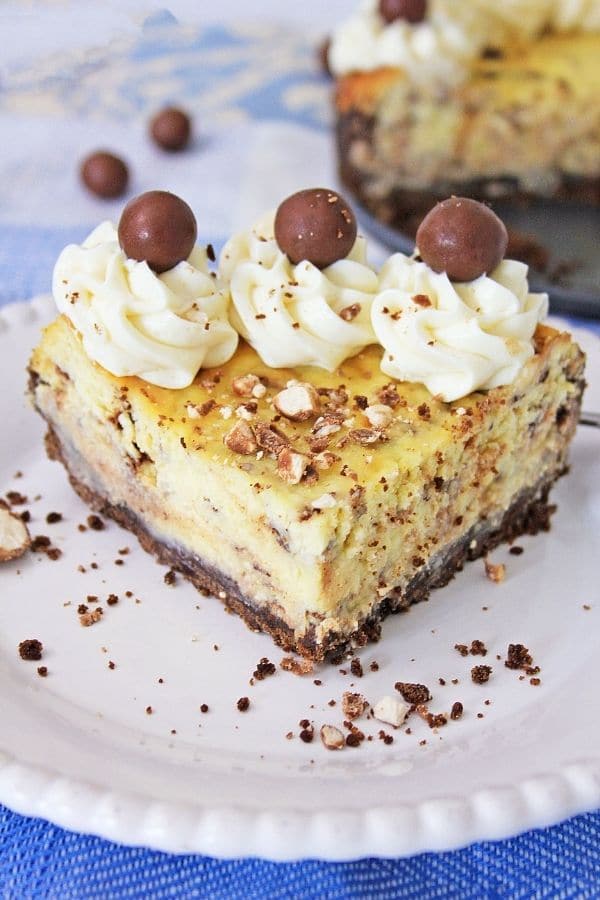 After 24 hours remove and grab your favorite frosting and pipe on edges, and then top with Whopper candies, and slice and serve.
Prepping And Freezing
Plan to make this cheesecake at least 24 hours in advance. This cheesecake has to set up overnight in the refrigerator. Otherwise when you go to slice it, you will find it is not firm and kind of falls apart.
In terms of freezing, you are more than welcome to freeze leftover cheesecake. Leave it whole or pre-slice it, and then toss in the freezer in a proper container for up to three months.
Then thaw in the fridge overnight or even on the counter for around 30-40 minutes before eating.
Expert Tips
You can use Oreo cookies, classic Graham crackers, or even a crumbled cookie in replace of Chocolate graham crackers.
Whip up a homemade chocolate ganache and pour over the top instead of frosting if you want.
Make sure when you add your eggs into the mixture, you do not overmix. Otherwise, it will cause air bubbles and crack the cheesecake.
Tap your cheesecake on the counter once you get it poured in pan. This will help bring any air bubbles to the top and prevent cracking.
If you go to freeze cheesecake place wax paper in between each slice so you can grab just a slice and enjoy a delicious treat instead of thawing the whole cheesecake.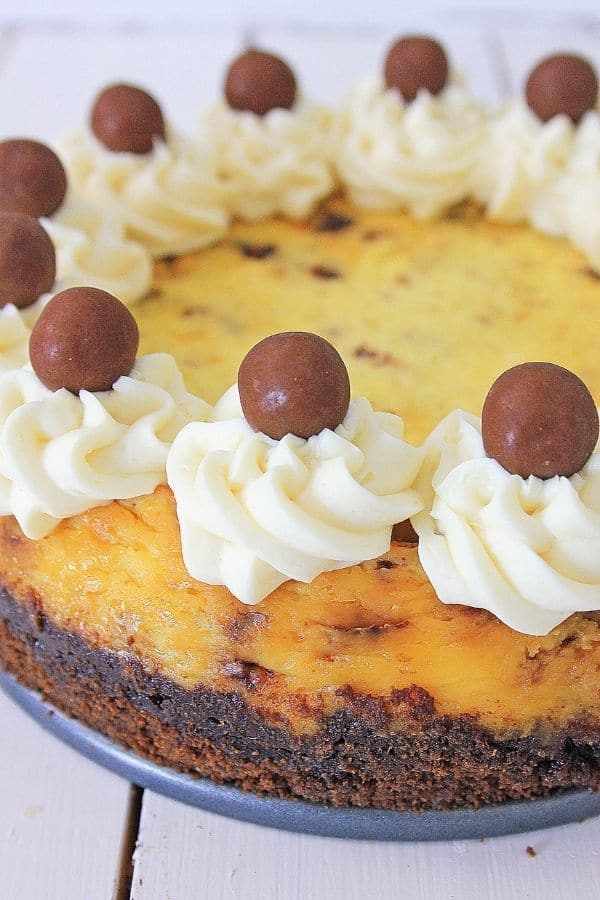 Cheesecake Essentials For The Instant Pot
Pan | I recommend using a push pan or a classic springform pan.
Silicone Sling| Place your cheesecake on this silicone sling to lift it easily out of the pressure cooker. This is a great accessory I use all the time.
Parchment Rounds | Instead of having to cut classic parchment paper these parchment rounds make it easy to just place right in your round pan!
Container Carrier | So when I put my decorated cheesecake in the fridge I use a container carrier. That way the whopper cheesecake is in a container to protect it and I don't worry about the toppings getting smashed by aluminum foil wrapped around it.
Recipe FAQs
How do I know when my instant pot cheesecake is done?
Use an Instant Thermometer to check the internal temperature of your cheesecake. It needs to read between 140-145 degrees. If it is not fully there, place the lid back on the pressure cooker and cook another 5 minutes or so.
What size springform pan fits in instant pot?
If you own a 6 quart Instant Pot you will want to reach for a 7 inch springform pan. Now, if you own a 8 quart Instant Pot you can reach for a 9 inch push pan or springform pan.
How long should I refrigerate cheesecake?
Instant Pot cheesecake needs to be refrigerated overnight before you go to slicing and serving. An oven cheesecake sets up within 4-6 hours.
Craving More Cheesecake Recipes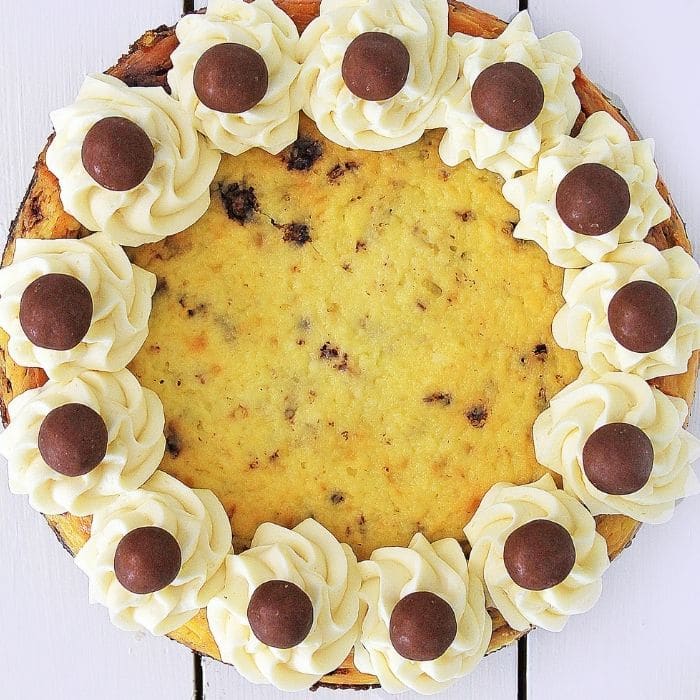 Instant Pot Malted Cheesecake
Servings 1 cheesecake
Instant Pot Malted Cheesecake is a homemade cheesecake with chocolate graham crackers, Whopper candy, and a homemade cheesecake filling. An easy and delicious Whopper malted cheesecake that is perfect for any and every occasion.
Ingredients
CRUST:
2 cups of Chocolate Graham Cracker Crumbs – I used Keebler
1/2 cup of Butter – melted
1 Tablespoon of Sugar
CHEESECAKE FILLING:
3 packages of Cream Cheese – 8 ounces each
3/4 cup of Sugar
3/4 cup of Plain Yogurt
3 Eggs
2 teaspoons of Vanilla
2 cups of Crushed Whopper – Malted Milk Balls
1/2 cup water – For Instant Pot
TO DECORATE:
1 can of Cheesecake Frosting homemade or store-bought
1 Pastry bag
1 large fluted piping tip
Instructions
Start by adding a cup of water into your Instant Pot and set aside. If you are using a 8 quart you will add in 1 1/2 cups water.

Now you will use a food processor to crush up your chocolate graham crackers into a fine texture. Mix with the granulated sugar and butter. Mix until it forms sand-like texture.

Put a parchment paper in bottom of your springform pan or push pan, and grease lightly. Then dump your graham crackers into pan and press down firmly.

Now in a stand mixer add your softened cream cheese, sugar, yogurt, and vanilla. Mix until the cheesecake batter becomes creamy. Then slowly mix in the eggs, making sure to not overmix.

Take your crushed malted Whoppers and stir into the chesecake batter. Use a spatula and fold it into the batter.

Pour your cheesecake into pan, and then tap gently on the table to help push out any air bubbles in the batter.

Cover tightly with alumunim foil, to prevent any moisture from getting into the cheesecake batter.

Place cheesecake on trivet or silicone sling. Place pressure cooker lid on and cook for 55 minutes on high pressure with the valve set to sealing. Allow it to natural release.

Once done, remove cheesecake and place on a cooling rack to cool completely.

Cover and then place in fridge for 24 hours.

Once cheesecake has set up, pour your frosting in a piping bag, and use a large fluted tip. Pipe dollops of frosting around the edge, and top with a whole Malted Milk ball on the tops of the frosting mounds.
Notes
Use softened cream cheese.
Make sure to gently mix in the eggs and whopper candy.
You can frost, pour a chocolate ganache over the cheesecake, or serve naked.
Your cheesecake has to set up overnight in the fridge before you can slice.
Make sure to use a trivet or silicone sling to sit your cheesecake on in the instant pot.
Make sure the internal temperature is 140-150 degrees to ensure your cheesecake is fully cooked.
Nutrition
Serving: 1gCalories: 555kcalCarbohydrates: 60gProtein: 11gFat: 31gSaturated Fat: 15gPolyunsaturated Fat: 14gTrans Fat: 1gCholesterol: 109mgSodium: 565mgFiber: 2gSugar: 38g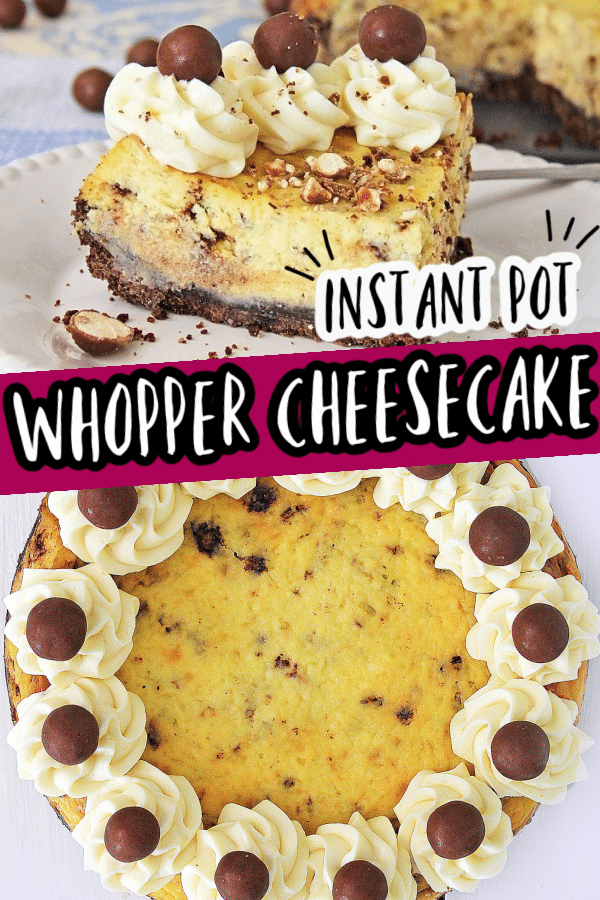 Do you think you will enjoy this Instant Pot malted cheesecake?
Reader Interactions