Easy ground beef recipes are always on my meal planner! Easy dinner recipes with ground beef are hands down our go-to recipes in this household. I love cooking with ground beef because it is versatile, affordable, and tasty. Plus my husband is totally a ground beef fan over chicken any day of the week.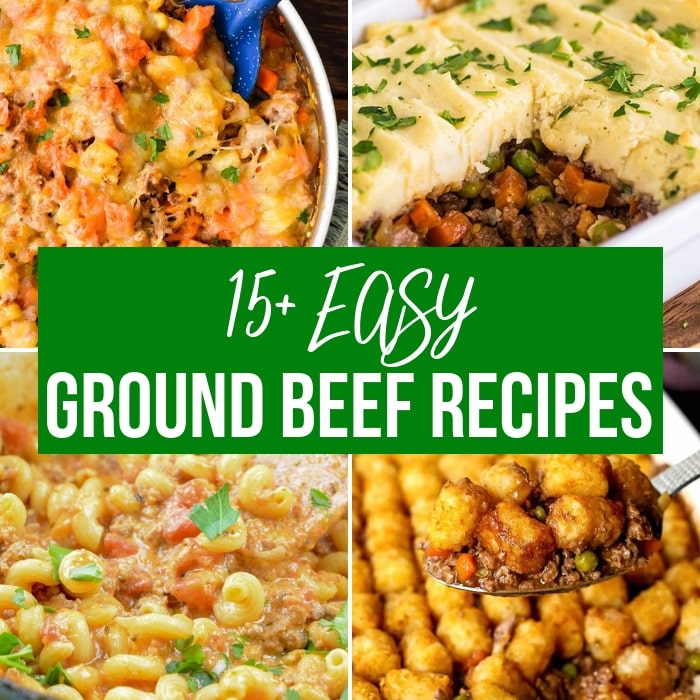 Here are some of my top ground beef recipes I recommend to give a try next time you are feeling like you are in a rut! Or whip up one of these dishes for a lunch option as well!
The Best Easy Ground Beef Recipes To Make Today
Easy Ground Beef Recipes
Looking for ground beef recipes? Here are some quick and easy ground beef recipes to whip up this week!
Pampered Chef Mix N Chop
Good Cook High-Temp Hamburger Meat Chopper
Look at all these easy ground beef recipes you can add to your menu! This just skims the surface on all you can do with ground beef. Both of these hamburger choppers are a MUST have item! I own the Pampered Chef Chopper, but there is a knock off that I am sure can hold up over time.
I have had my hamburger chopper
for over 5 years now, and it is new like day one. This works great at really cooking down the hamburger and grounding it up as it cooks! I didn't think I would love it as much as I do!
What Is Ground Beef Made Of?
Ground beef is made from a range of fats from the cow. They trim up the beef and use the less popular cuts of beef to grind up and makes a savory ground beef.
What Is The Best Ground Beef?
Ground Sirloin is leaner ground beef that is suggested most popular. It offers a richer flavor is is generally a lot less fatty, and comes in at around 7-10% fat vs. 20-30% fat.
Do You Have a favorite Easy Ground Beef Recipe?