3 simple ingredients are all it takes to make this candied bacon. Candy bacon is the ultimate party snack, evening treat, or gift to give to a bacon lover. Sweet and savory in every bite.
Learn how to make candied bacon in the oven for a quick and easy sugar bacon treat. I will also share how to air fry bacon as well.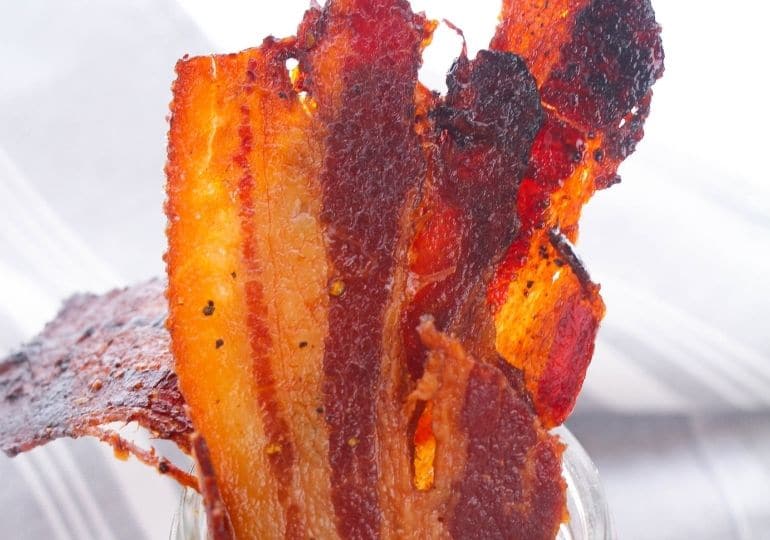 This candy bacon recipe is great to use for garnishing a Bloody Mary as well. This fancy bacon is anything and everything you dream of.
Crispy bacon that is coated in a sweet sugar. You can even make spicy candied bacon by adding on some spices to ramp up the heat. The possibilities are endless.
Why You Will Love This Recipe…
3 ingredients
Quick prep
Oven baked bacon for a hands-off cooking approach
Versatile in seasonings you can use to change flavor
Garnish a cocktail or eat as a snack
Addictive
Ingredients Needed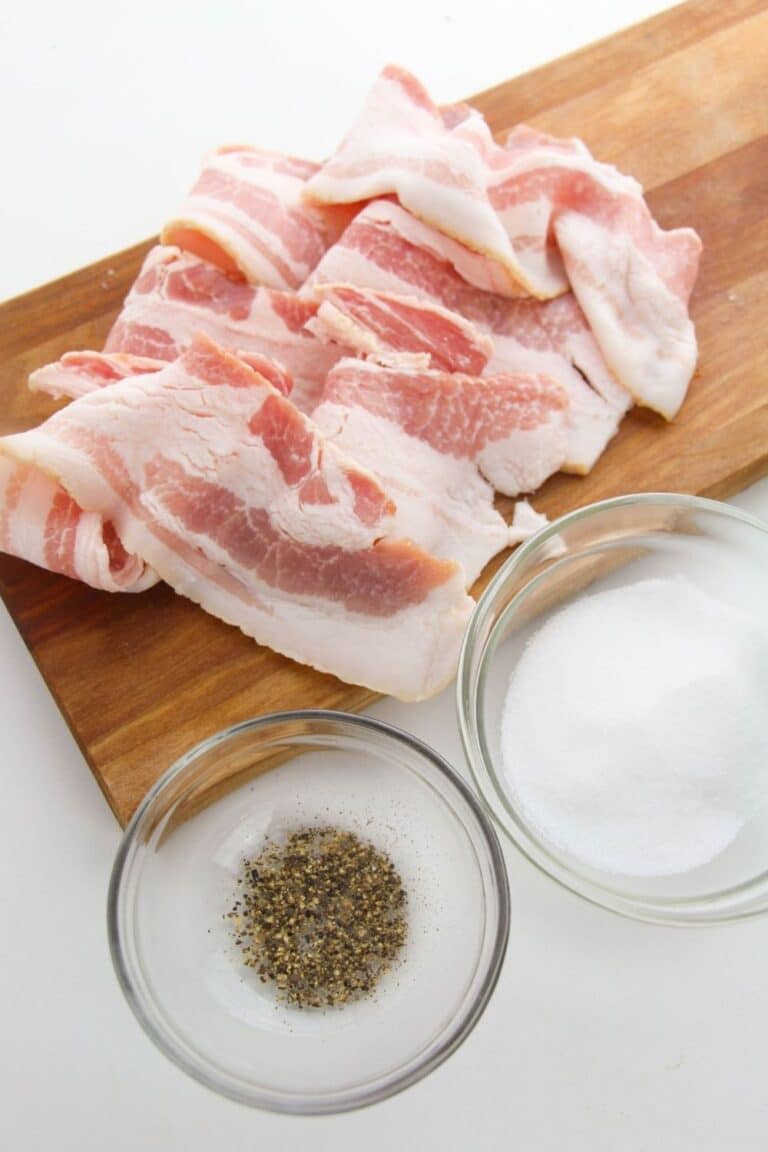 You can add other ingredients to add more flavor or spice to the bacon.
How to Make
Step 1: Preheat the oven and line a baking sheet with aluminum foil for easy cleanup. You don't have to do this, but I recommend it.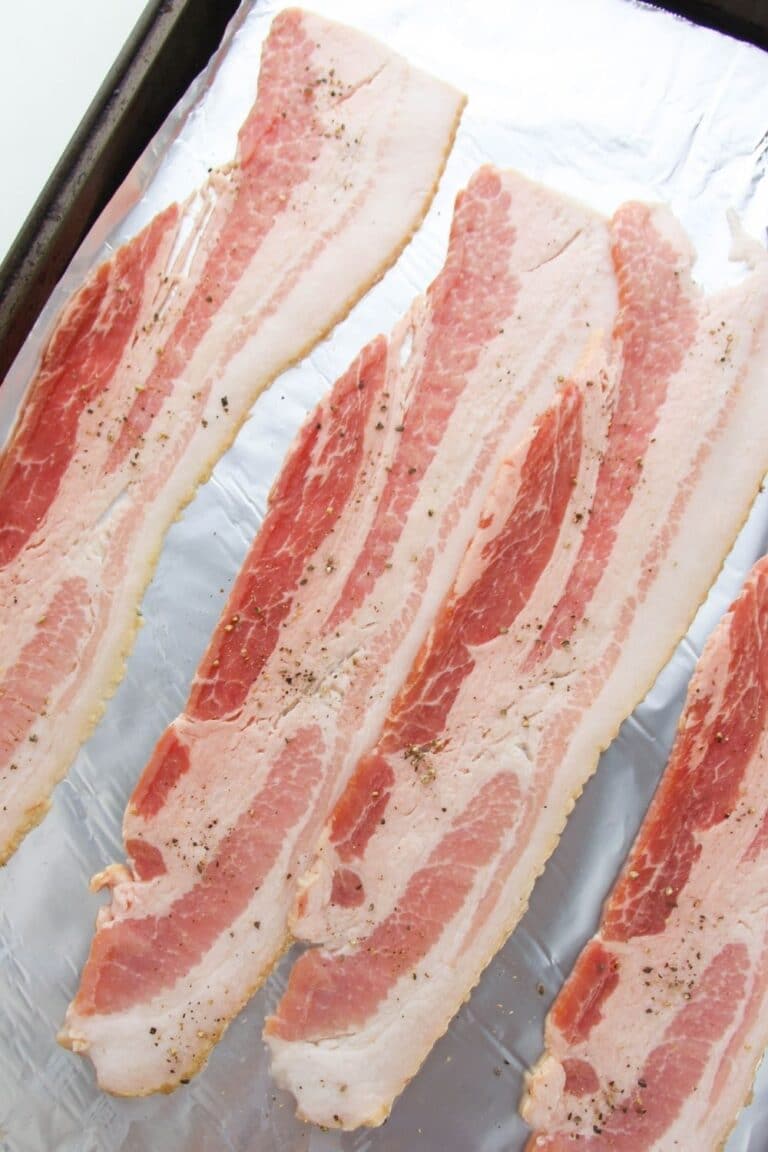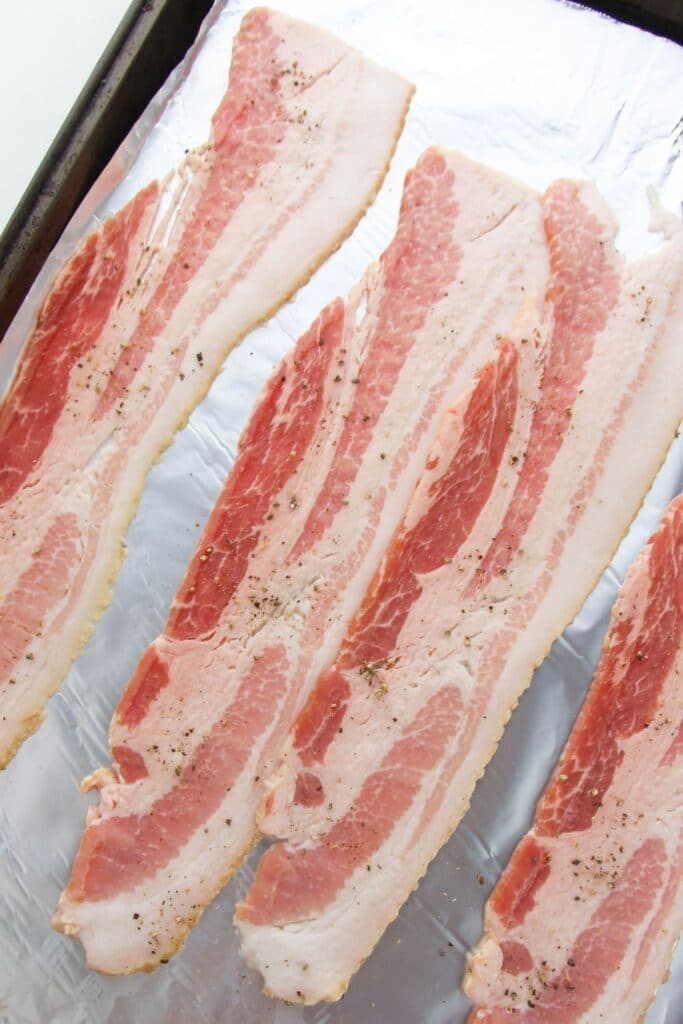 Step 2: Place your bacon in a single layer on the pan, and season with half the sugar, and some pepper.
Step 3: Flip the bacon and repeat with the remaining sugar and pepper. You can skip the bacon if you don't want a bit of spice on it.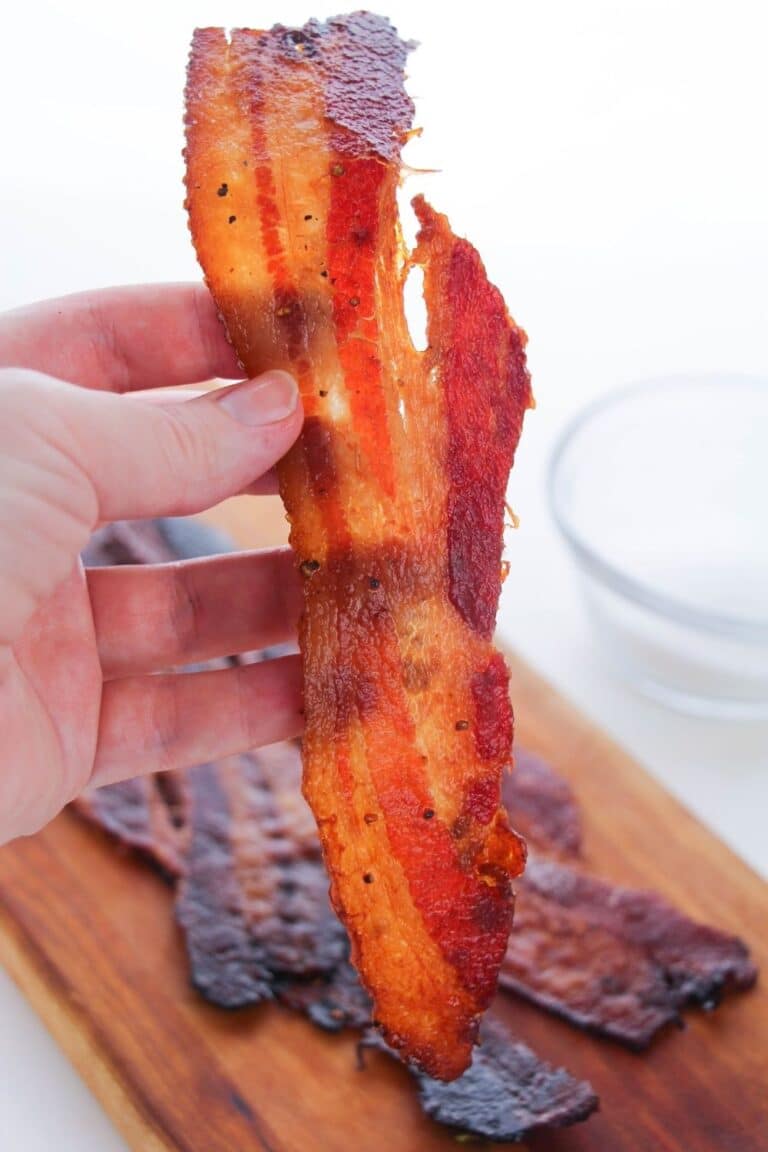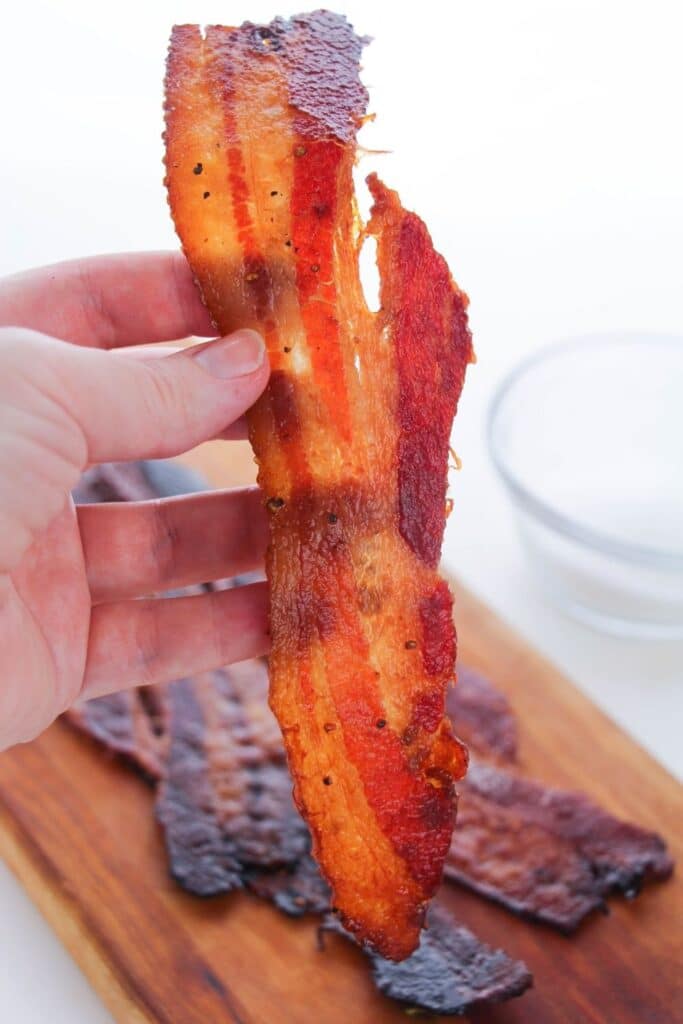 Step 4: Place a sheet of tinfoil over the bacon to help prevent the sugar from burning. Then bake as directed until the bacon is cooked through.
Storage
Not sure how to store candied bacon? Candy bacon is not shelf-stable, so you will have to refrigerate your bacon once it is cooked. Place in an airtight container or sealable bag.
Store in the fridge for around 1-2 weeks. Always use your best judgment in terms of the quality of the bacon. This is a great thick-cut bacon recipe.
Another bacon lover recipe is this bacon and cabbage recipe, great side or dinner.
Expert Tips and Variations
Place bacon in a single layer, do not overlap the bacon.
Tent the bacon with aluminum foil, or it will burn the outside of the bacon.
Season with cayenne pepper, crushed pepper, or any other spices you might want.
Store any leftover bacon in the fridge.
Eat the bacon hot or cold. If you want to eat it hot, warm it up in the microwave.
I share how to make candied bacon in air fryer, in the recipe card. for an alternative to cooking.
Recipe FAQs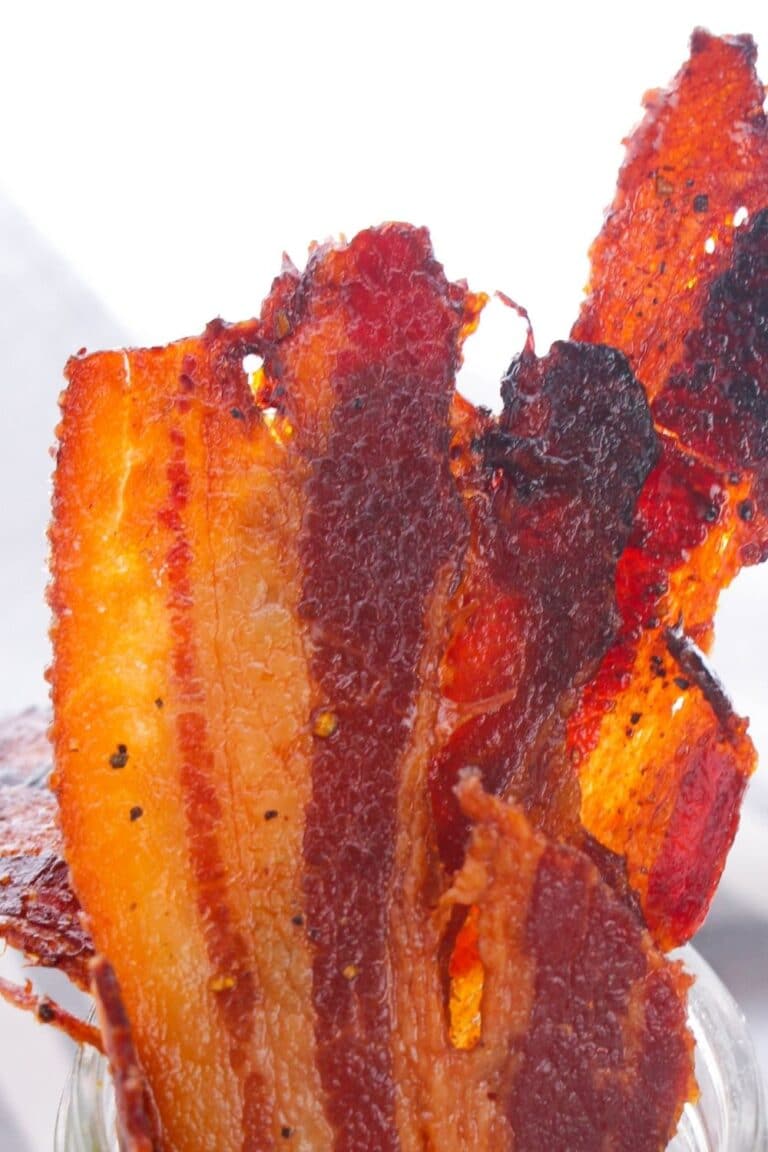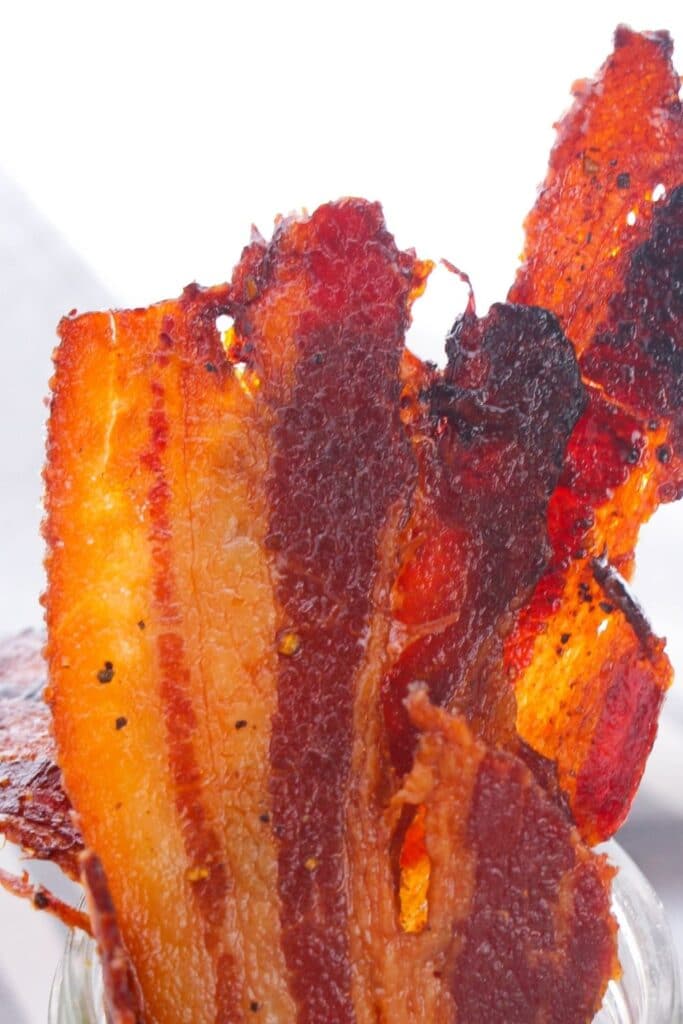 More Bacon Recipes
Have you tried the recipe? If so, please leave a star ⭐️⭐️⭐️⭐️⭐️ rating in the recipe card below or drop a comment. Also stay in touch with me through social media by following me on Facebook, Pinterest, or My Facebook Group!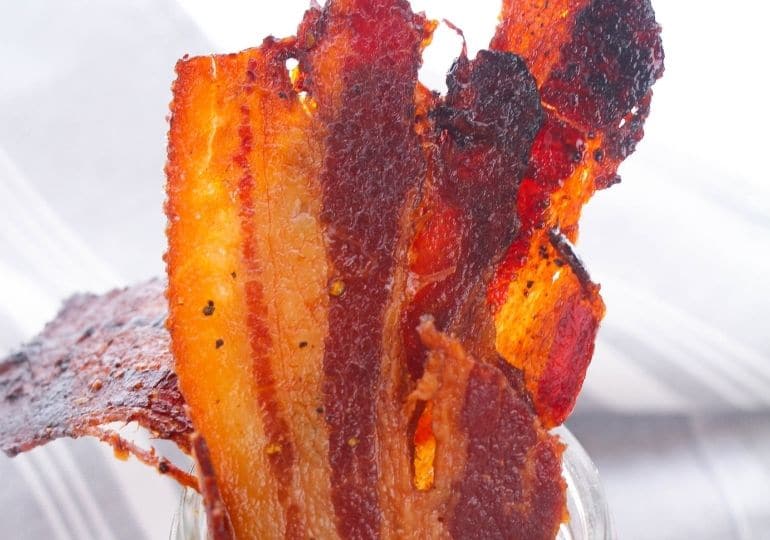 Candied Bacon
Servings 4 slices
Candied bacon or pig candy is a slice of bacon that is baked and dusted with sugar and pepper. This candied bacon recipe is so easy to make, sweet and savory, and delicious.
Ingredients
2-4 pieces of bacon
2 1/2 tablespoons of sugar
Pepper to taste
Instructions
Start by preheating your oven to 325 degrees. Then line a baking sheet with aluminum foil.

Then place your bacon in a single layer of bacon. Then sprinkle one side with half the sugar. Then add a little pepper.

Flip and add sugar to the other side along with the pepper.

Place foil on top of bacon to prevent the sugar to burning. Bake for 15-20 minutes or until it is baked through.

Once done, let cool then serve and enjoy.
Notes
Air Fryer Candied Bacon – Air fry at 375 degrees, and flip every 5 minutes to check on the bacon. You can lightly place aluminum foil on top of the bacon to help prevent it from burning. Air fry until cooked through. Depending on thickness of bacon, the cook time will vary. You can season the candied bacon with any spices you want. Red pepper flakes, cayenne pepper both would add some heat to the bacon. I used granulated sugar but you can use maple syrup as well. You would brush it on the last 5 minutes of cooking, to prevent it from burning. Bacon needs to be stored in the refrigerator in an airtight container or sealable bag. You can freeze your bacon for 3-4 months, and then thaw in the fridge the night before you are ready to serve. Eat your pig candy cold or hot. The choice is yours. You can warm it up in the microwave if you would like.
Nutrition
Serving: 1gCalories: 86kcalCarbohydrates: 8gProtein: 4gFat: 4gSaturated Fat: 1gPolyunsaturated Fat: 3gCholesterol: 11mgSodium: 194mgSugar: 8g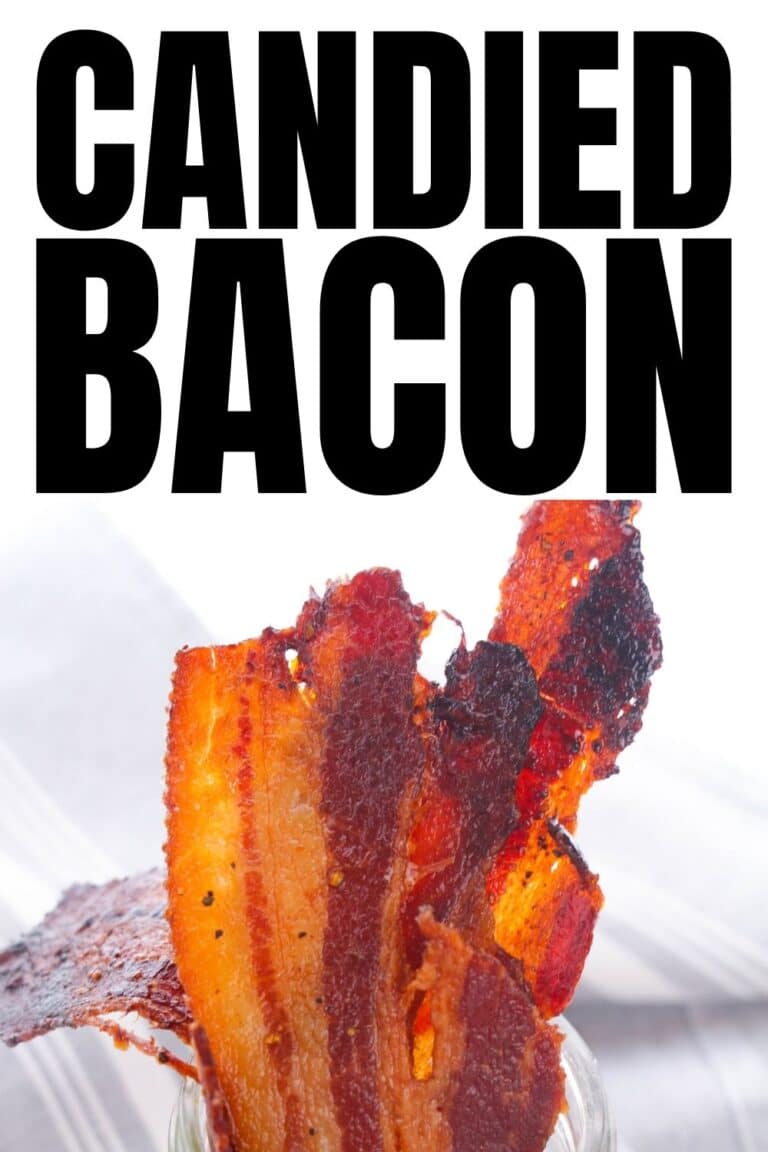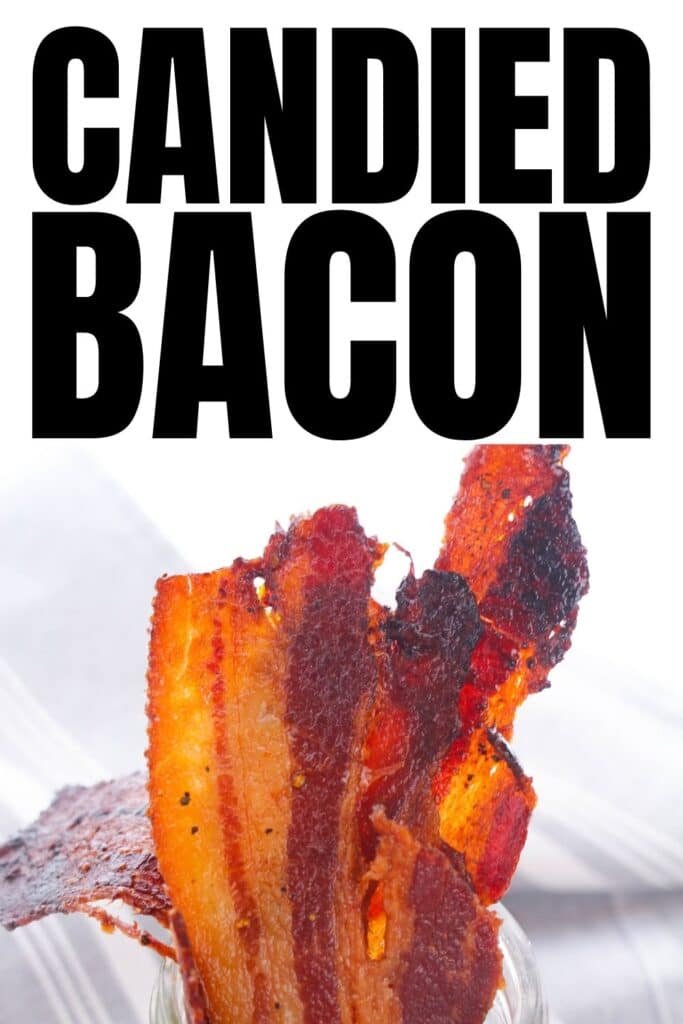 Reader Interactions