This homemade Mrs. Dash seasoning is the perfect way to make your very own delicious spice seasoning at home. A salt-free seasoning that adds incredible flavor to chicken, pork, vegetables, and more.
In short, this is literally my favorite Mrs. Dash substitute because it's super fast and easy to make and no one ever knows it's not the "real" deal! Learn how to make this herb blend mix today.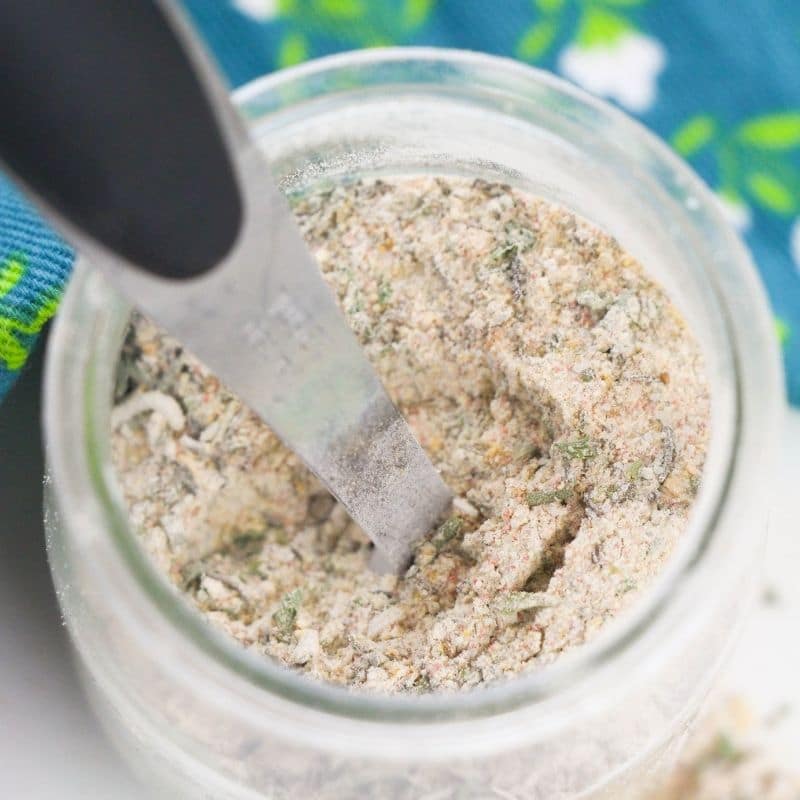 I'll admit that I tend to put Mrs. Dash seasoning on a lot of my recipes. And after a while, I started realizing that this was probably something that I could easily make at home myself.
 Make this simple seasoning without salt to help limit your sodium intake. It gives you all the flavors you find in the store version, and you might have all the Mrs dash ingredients in your pantry already.
Try my creole as well for a simple seasoning blend.
This Ms. Dash seasoning is…
Super simple to make
No real "cooking" required
The perfect pairing of herbs and spices
salt-free seasoning blend
Seasoning mix can be used on chicken, beef, vegetables, rice, etc.
Tasty and flavorful
An awesome recipe to use on so many recipes
Ingredients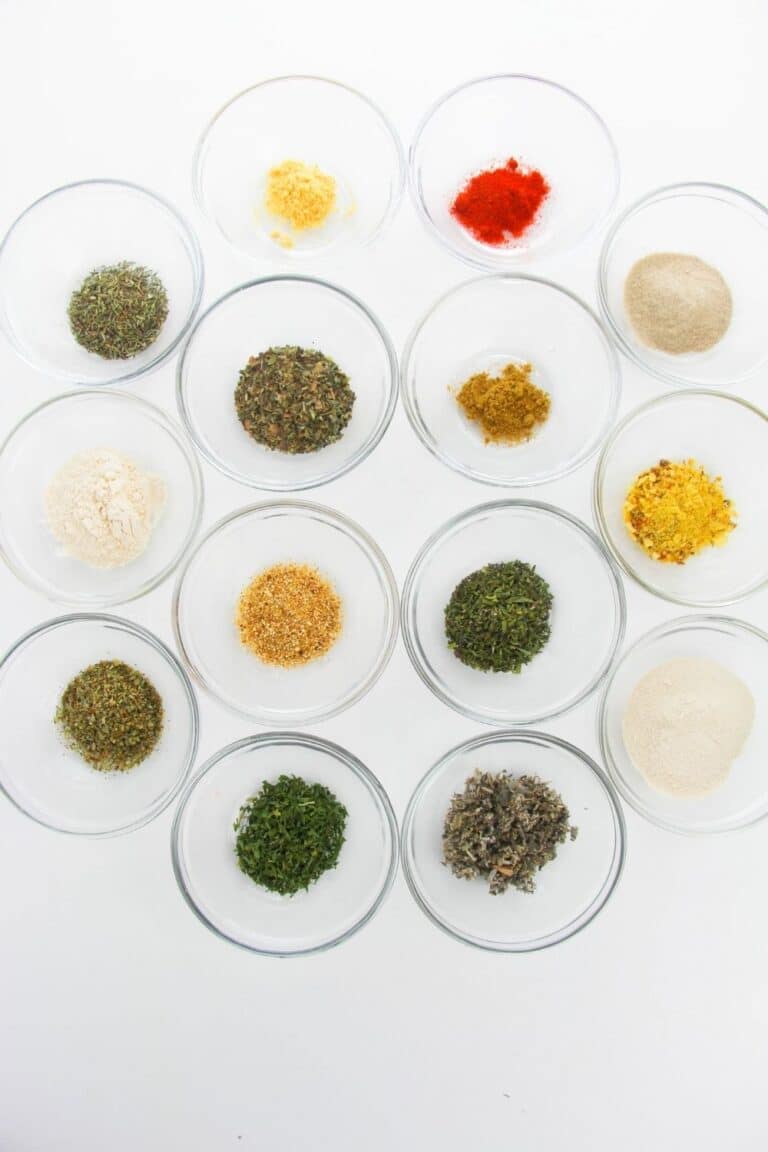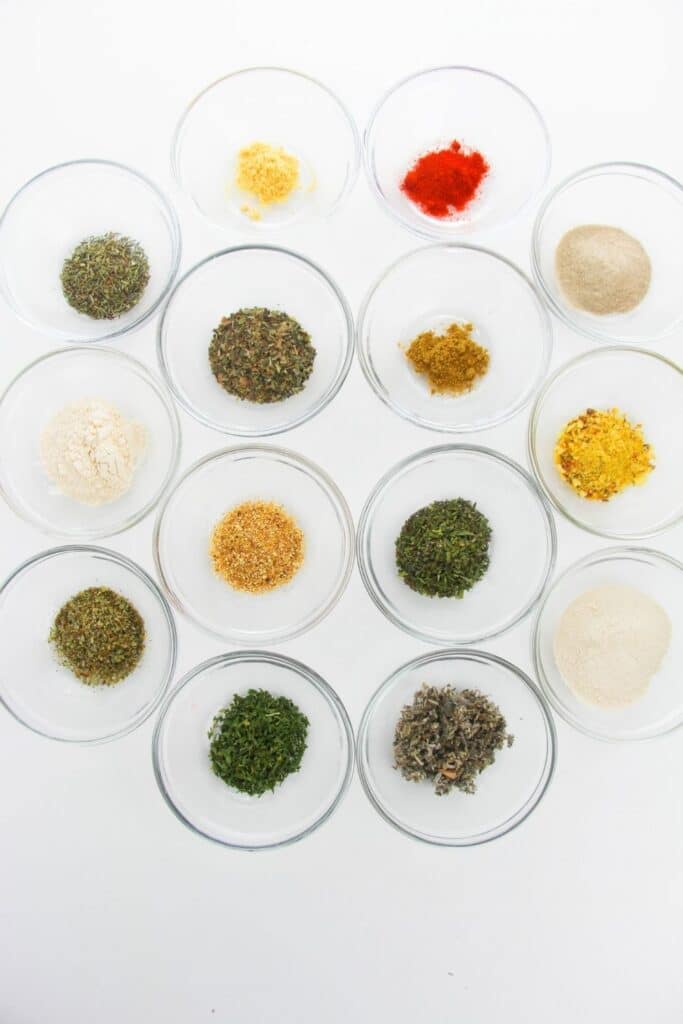 Garlic powder
Onion powder
Basil
Oregano
Thyme
Parsley
Orange peel
Cayenne pepper
Cumin
Mustard powder
Supplies
How to Make Mrs. Dash Seasoning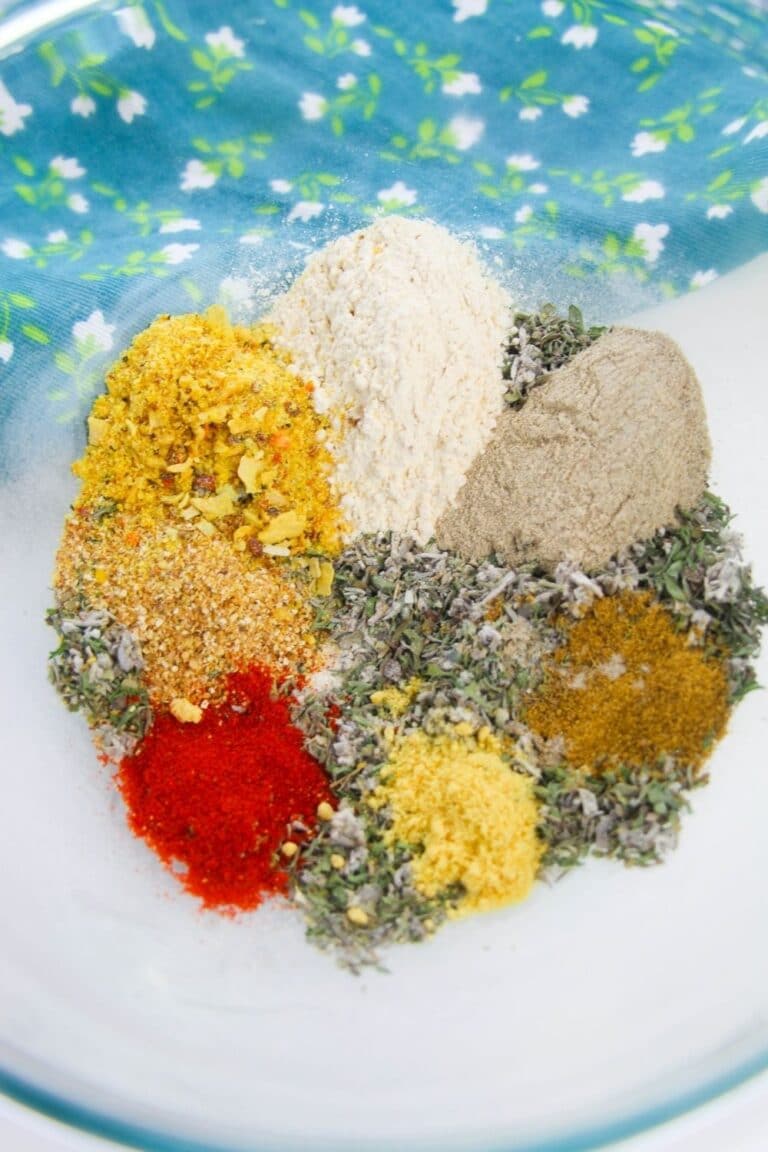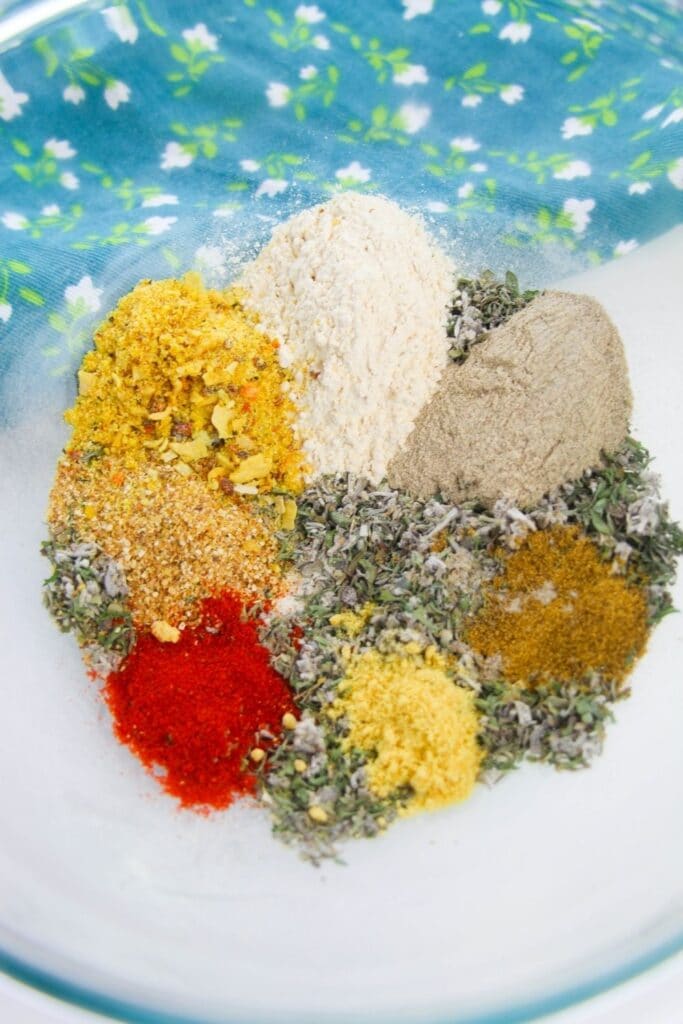 Step 1: First you will start by measuring all the spices and herbs into a bowl. Mix all the ingredients together.
Step 2: Lastly, store and serve as you would any other spice blend!
Moreover, this is a delicious garlic herb spice blend that compliments so many recipes.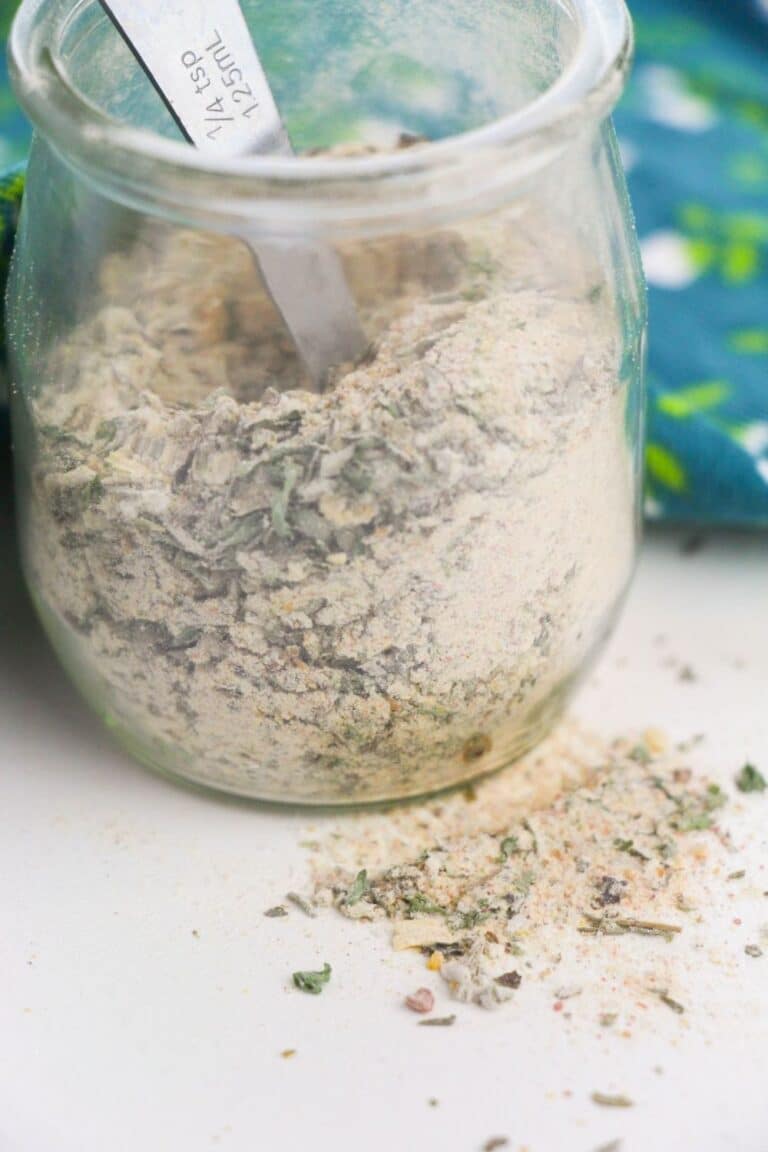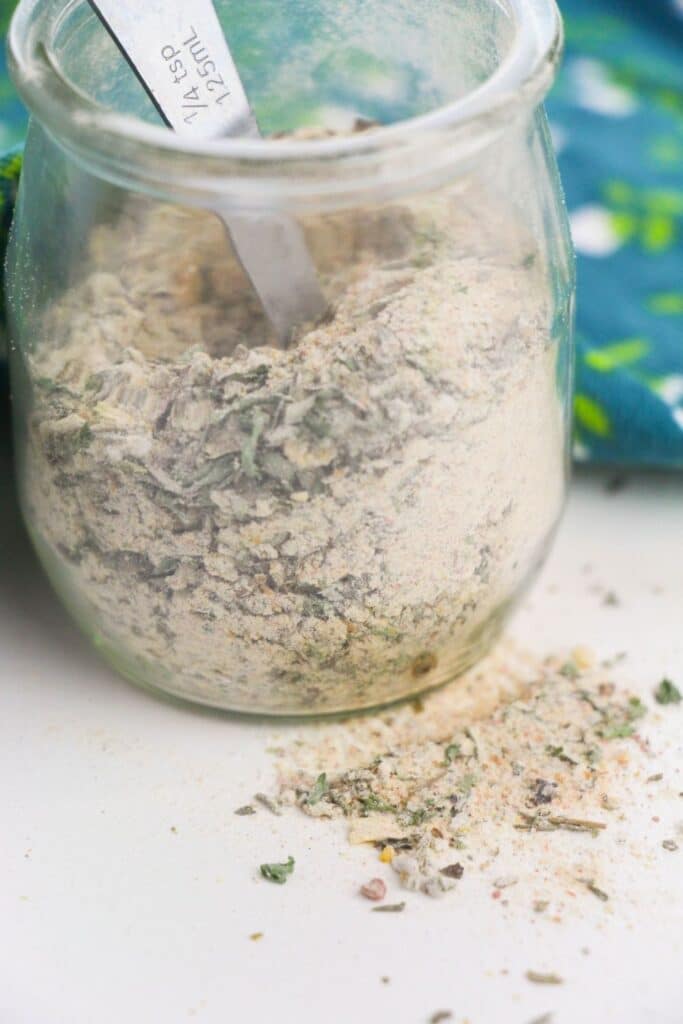 Expert Tips
Once you make this homemade seasoning, be certain to store it in an airtight container for later. As long as you do this, this copycat Mrs. Dash seasoning will stay good for up to 1 year!
For instance, if you want to add a few more ingredients, you can also add 1 teaspoon of each fennel, coriander, rosemary, and celery seed.
Make certain that you mix the ingredients really well so you don't get clumps of one seasoning sticking out more than the others.
I told you that this recipe was super simple to make! I literally find myself using this on a wide variety of recipes from meats to salads and everything in between.
This is because the flavor is so good that it really does pair with just about anything that you can think of.
Variations to Recipe
While I'm pretty certain I've got the perfect portions for this recipe figured out, there are a few things that you can do to change it up.
Feel free to play with the amounts of the ingredients listed. While I've measured them out and got them to a place that I think makes them taste like Mrs. Dash, you can always mix and match to your liking as well.
If there are certain ingredients that you don't care for, you can omit those and swap them out for something else.
As mentioned above in the tips section, adding on different ingredients like rosemary or celery seed can be a super simple way to really bring out the flavor and taste!
FAQs About Mrs. Dash Seasoning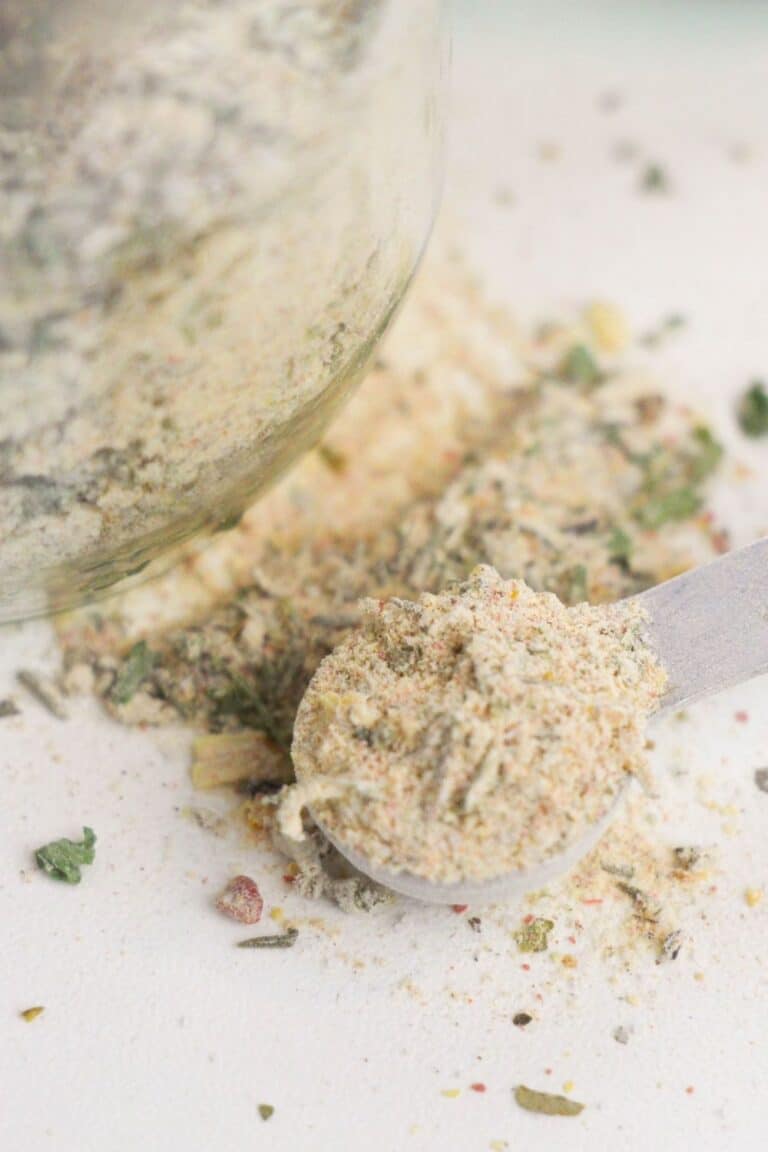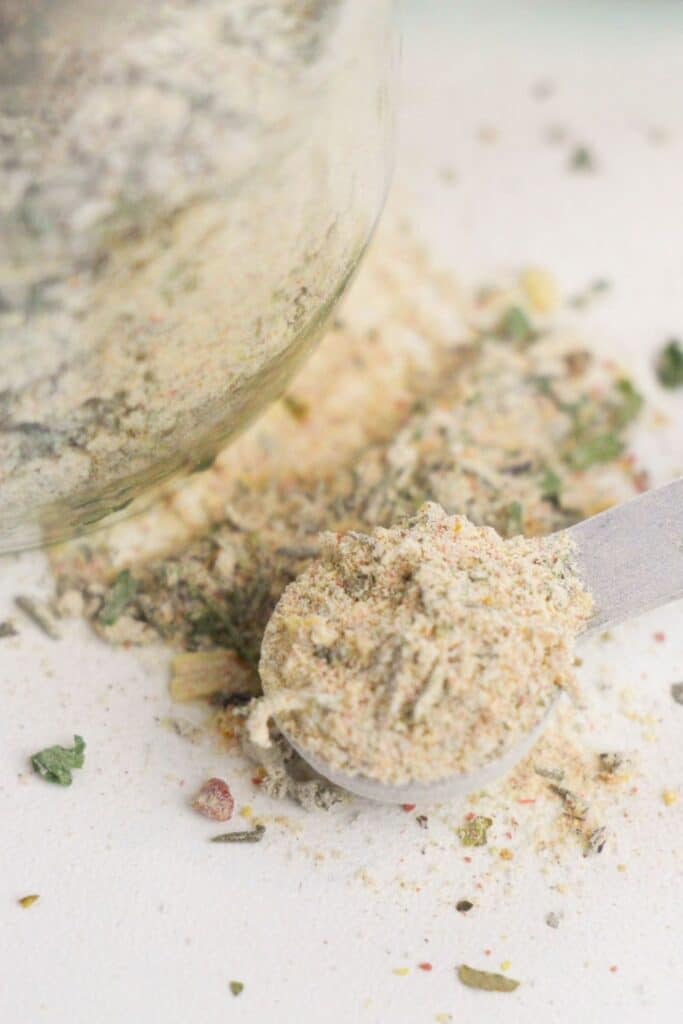 More Pantry Basic Recipes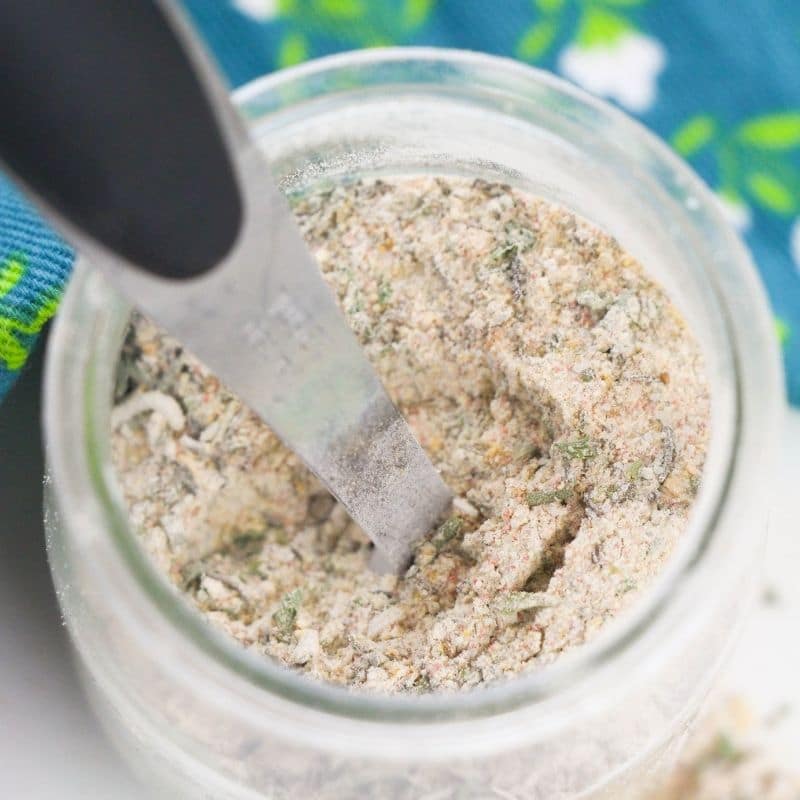 Mrs. Dash Seasoning Recipe Salt-Free
Give this Mrs. Dash Seasoning Recipe a try. A salt free seasoning that is loaded with garlic herb flavor. Great to spread on vegetables, chicken, beef, pork, and more. A homemade seasoning blend that is so handy to have.
Ingredients
2 Tablespoons garlic powder
1 Tablespoon onion powder
2 teaspoons basil
2 teaspoons oregano
1/2 teaspoon cayenne pepper
1/2 teaspoon cumin
1/2 teaspoon mustard powder
2 teaspoons white pepper
1 1/2 teaspoons marjoram
1 1/2 teaspoons thyme
1 1/2 teaspoons parsley
1 1/2 teaspoons savory
1 teaspoon orange peel
Instructions
First, just measure out all the spices and herbs and pour them into a bowl.

Mix well, and then place your seasoning blend in an airtight container or sealable jar.

This Mrs. Dash seasoning recipe can store for up to 1 year.
Notes
You can adjust the seasonings used to fit your preference. Even though there is no salt in this spice blend it is loaded with flavor. This is a homemade Mrs. Dash seasoning that can be used on all types of foods.
Nutrition
Serving: 1gCalories: 7kcalCarbohydrates: 1gSodium: 1mg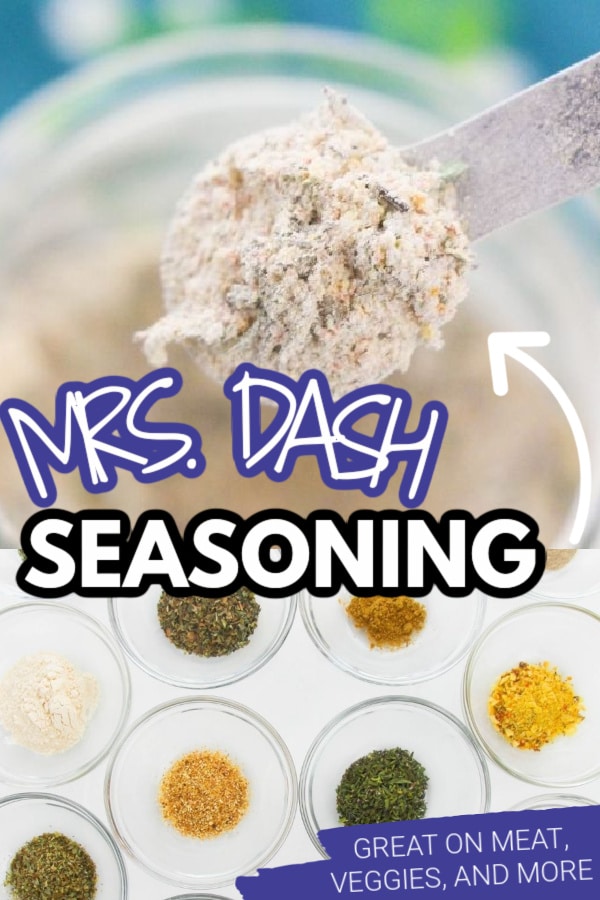 Above all, this is a great homemade seasoning blend that is loaded with flavor. You might find it to be a perfect fit for your family. We love seasoning our vegetables and proteins with this garlic herb blend.
Reader Interactions