How to make eggs taste better.. that is the real questions. While many of us whip up eggs for breakfast to kickstart our day, it can leave us feeling bored. Here are some easy ways to make eggs taste better! You can dress up your eggs so they taste unique and different each morning, so you don't get bored of those plain ol' eggs.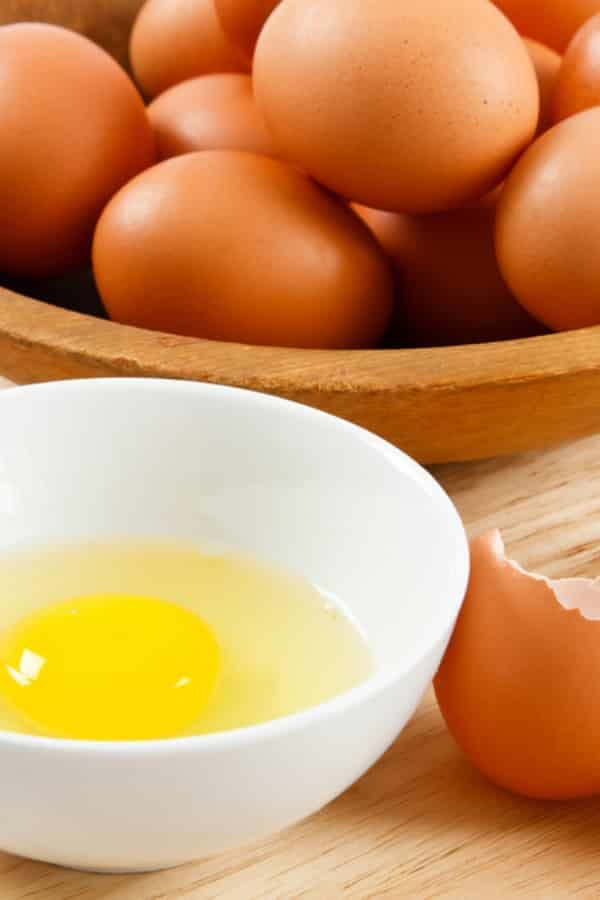 I will be quite honest, I went almost a decade of never touching an egg. I have never been a big fan of eggs, and for quite some time the thought of eating scrambled, fried, or any cooked egg nauseated me.
Then I changed and adapted slightly to the flavor, and now if the eggs are dressed up a bit I can eat them. I still have days where I can't stomach the sight or smell of eggs. But, most days I do pretty well.
Learn How To Make Eggs Taste Better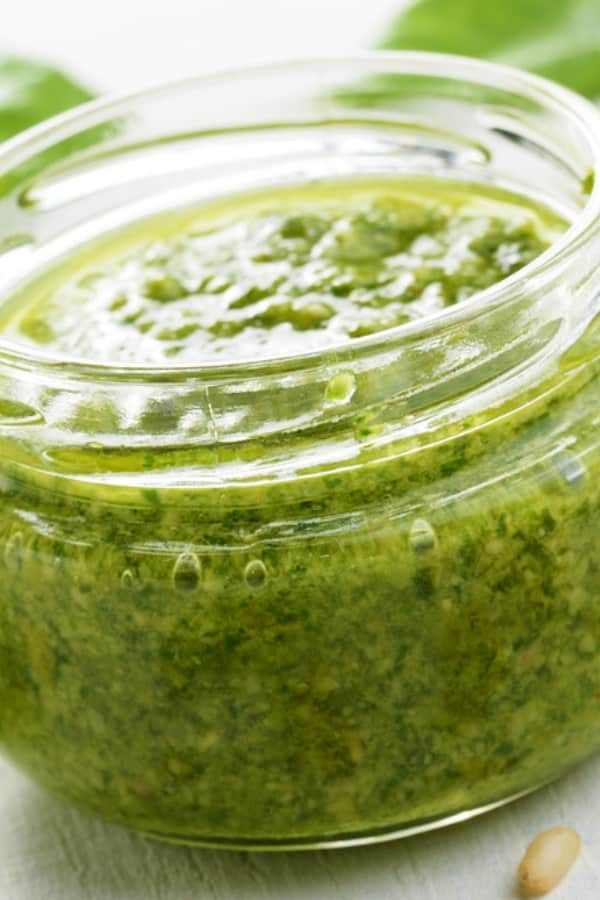 Pesto
Whether it is homemade pesto or store bought this is one tasty pairing. You get a nice nutty flavor next to the fluffy eggs. Just add in a dollop when your eggs are close to being done.
Salty Sauces Do The Trick
Reach for soy sauce, Worcestershire, oyster, or even a fish sauce. All of these sauces are salty and will add a pep into your dish of eggs. Just add a few drops while you are scrambling your eggs for most added flavor. Or if you made a fried egg add a splash right on top of your cooked egg.
Mayonnaise
Call me crazy, but mayo works at adding a richness to your eggs you won't find anywhere else! Add just a teaspoon or so to around 4 or more eggs, and watch your eggs transform in flavor!
Club Soda
Want extremely fluffy eggs? Add in some club soda
as you scramble away! These eggs will be so light and fluffy it will blow your mind. Just mix a teaspoon of club soda to every two eggs.
Or if you don't have club soda you can opt for baking soda
, that is 1/8 of a teaspoon for 4 eggs.
Salt
Scramble up those eggs and add a dash of salt BEFORE you start cooking. If you add salt 15 minutes before you plan to cook up your eggs, it will lock in the moisture leaving you incredible tender scrambled eggs.
Vegetables
Sauteed or straight diced vegetables are a way to add flavor into your eggs. I love to chop up bell peppers, onions, mushrooms, fresh spinach, and the list goes on. Nothing beats a Denver Omelet, I have an incredible baked Western Omelet that is made in the oven that is a breeze to make!
Fresh Herbs
Basil, parsley, oregano, and more can be used to enhance the flavors of your eggs. Dice and toss in as you are cooking up your eggs. Or mix in with baked eggs or even egg whites to add extra flavoring! Crushed black pepper paired with fresh herbs is always a winner combo for me.
Milk or Cream
Restaurants use milk to help get a creamy and light texture to scrambled eggs. If you are not a dairy fan skip the milk or cream and reach for almond milk, cashew, or other variations of milk.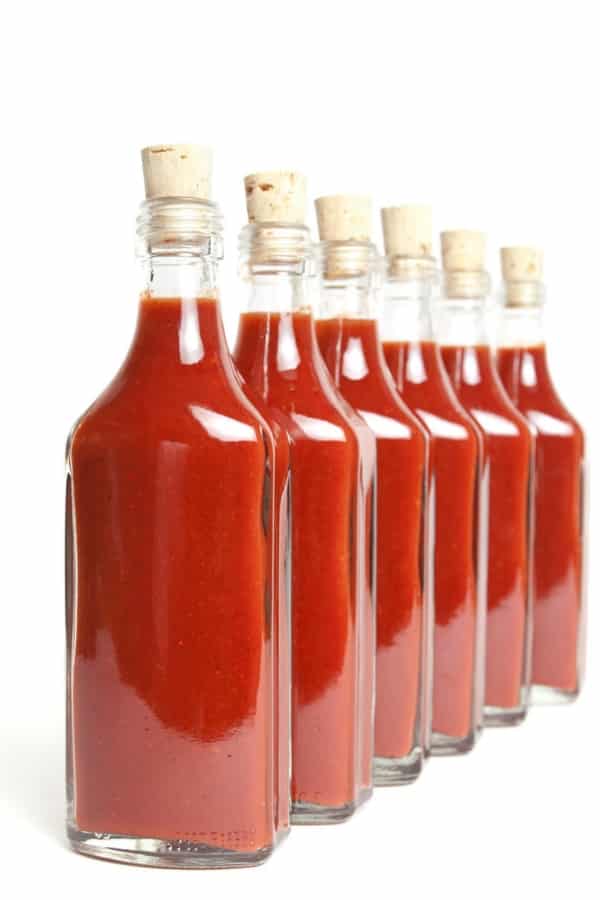 Hot Sauce Or Salsa
This is one of my husband's go-to methods of eating eggs. Add a splash of hot sauce
to baked, scrambled, or fried eggs. Same goes for salsa, just grab a brand you enjoy!
Cream Cheese, Cottage Cheese, and More Cheese
Cheese, what is wrong about adding all types of cheese to your eggs. Try cheeses like cottage cheese, ricotta cheese, shredded cheese, and even sour cream to your eggs. Just stir in as you whisk away, and then scramble right up. Check out my deviled eggs recipe with cream cheese, it is a winning appetizer.
Boullion Granules
Boullion is meant for soups, stews, and such, but give this a whirl. You will get such a rich and flavorful egg if you add in a small pinch of bouillon
granules to your egg mixture before scrambling. A little goes a long way, and it will taste good! Salt and pepper to taste, and then dive in.
Meat
I love making muffin tin eggs, they are a great way to make cooked eggs in a hurry. I use Rotel and generally sausage to add depth to my eggs. Then you pop in the fridge and reheat for the week, or prep them and throw in the freezer for meals later on.
But, adding diced meat to eggs whether they are poached, scrambled, fried, or baked is a great option.
Cinnamon
While you wouldn't think of this right away, it adds a sweetness and depth of flavor. Sprinkle on hard-boiled eggs, scrambled eggs, etc.
Honey or Syrup
I know if you like savory and sweet a little drizzle of honey or even syrup works wonders. You can do this on any type of egg from fried, poached, egg whites, or even scrambled. A nice element of sweet. Flavor to your preference.
Everything Bagel Seasoning & More
One of my favorites is using a spice mix like Everything Bagel Seasoning
! It is onion-y, savory, and just downright addictive. Another favorite is Kansas City Seasoning
, for a smokey and woody flavor. I swear by the Urban Accent Brand of spices, they are exceptional quality!
Egg Accessories You Need
Dash Rapid Egg Cooker
Hamilton Beach Dual Breakfast Sandwich Maker
Silicone Egg Bites Molds
8pcs Set Fried Egg Rings
Round Shape Fried Egg Mold
Dash Rapid Egg Cooker| Will cook hard boiled eggs in a hurry! Poached, scrambled, hard-boiled, and more.
Sandwich Maker | Love making breakfast sandwiches? Here you only dirty one pan vs a handful!
Silicone Egg Molds | Great for those who are Instant Pot fans or are a fan of those delicious egg bites like you get at Starbucks.
Fried Egg Molds | Are a fun way to get kids interested in eating their breakfast! I mean who doesn't want to eat an egg in the shape of a star or flower?
Egg Mold | This circle mold is perfect for getting fried eggs to fit the size of an English Muffin or bagel!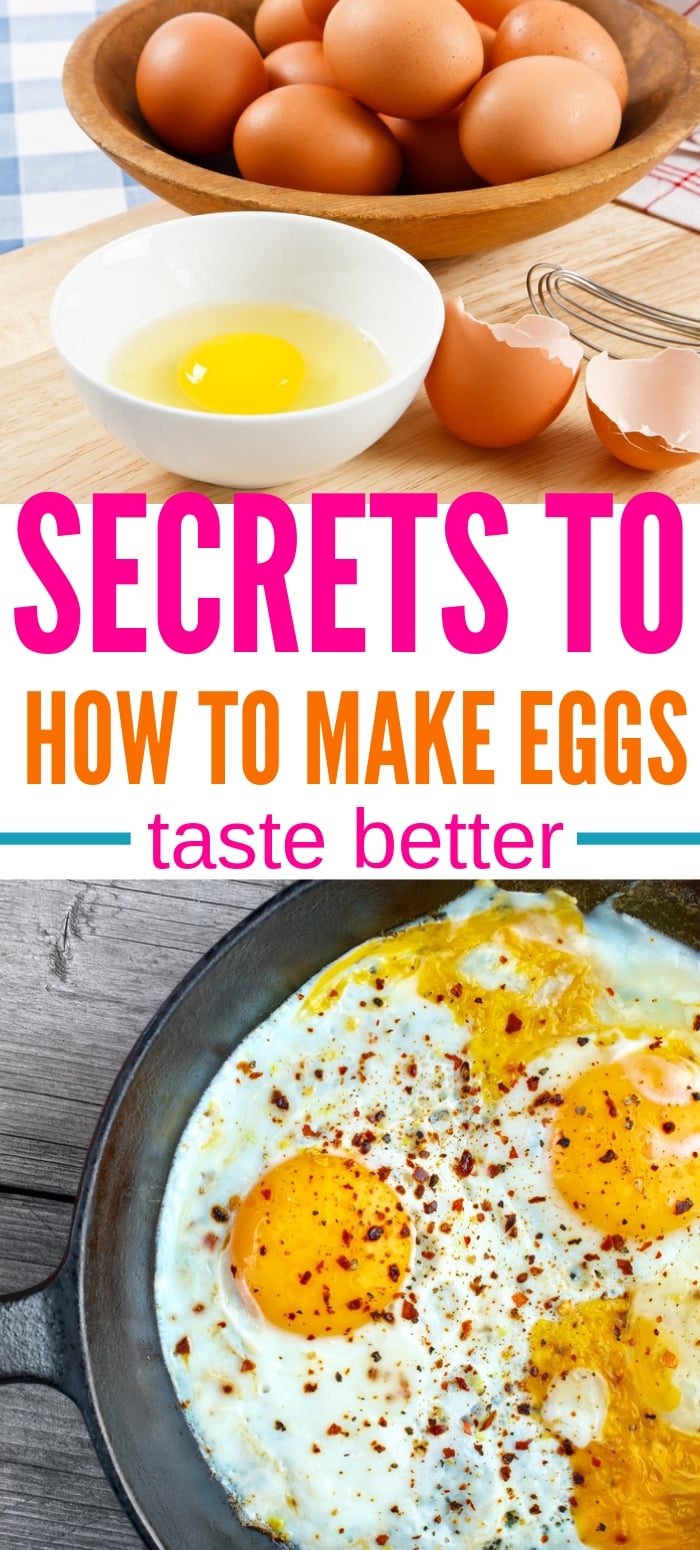 How do you make eggs taste better?