Apple Pie Spice is so easy to make yourself, to mix into your favorite baked goods. Warm cinnamon, nutmeg, ginger, cloves, and more come together for a homemade apple pie spice recipe, you can use over and over again!
Here are more apple-flavored recipes to tickle your tastebuds. Serve up these Apple cider bundt cake, cheesecake stuffed apples, honey apple pork loin, or Mountain Dew apple dumplings.
Apple Pie Spice
In our home it is safe to say, apple pie spice is a staple spice blend in my home. I love making homemade pies, muffins, and more. So having this apple pie seasoning on hand is key!
Or if you enjoy pumpkin spice, try my shortcut pumpkin cinnamon rolls.
🍎 What Is In Apple Pie Spice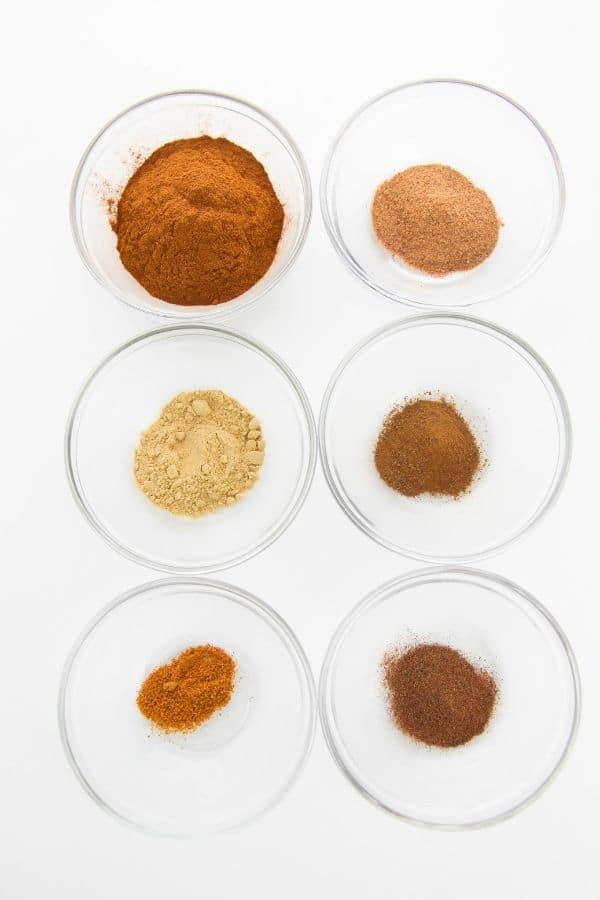 Cinnamon
Ginger
Cloves or Cardamom
Nutmeg
Allspice
Ground Mace
You can use this apple spice blend anytime a recipe that calls for apple pie spice. Just measure out however much it calls for, and you are good to go!
This is just as good as store bought if not better, in my personal opinion! You can create bulk spice for placing in jars and gifting at the holidays to loved ones as gifts as well.
🍴 How to Make
Full directions and measurements of each spice are in the printable recipe card below!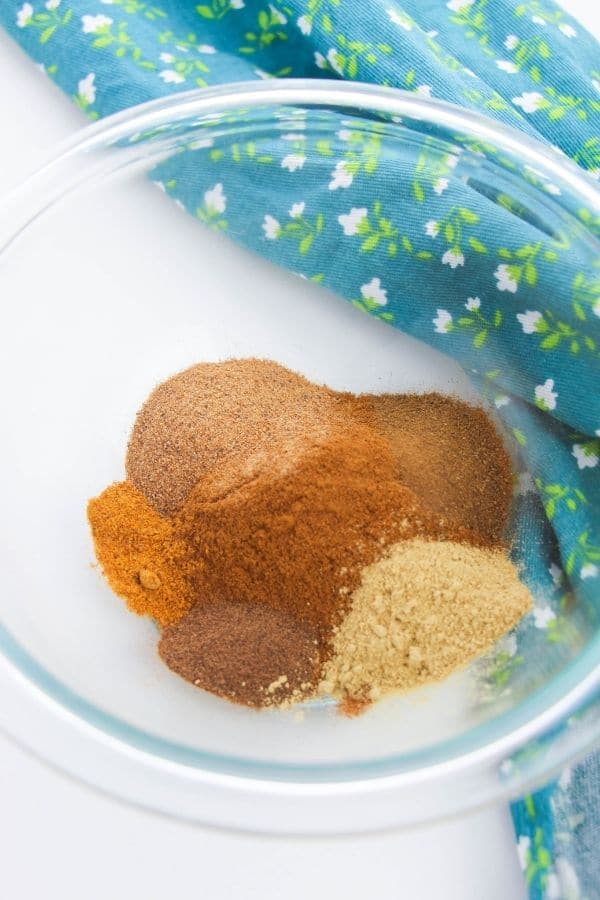 Making this homemade spice blend is so easy. Take your spices and pour them into a bowl. With a whisk, mix it up until fully mixed.
Then use in the recipe as it calls for! Literally this recipe cakes not even a couple minutes to make. Then you can get back to fall baking!
Alternative to Cloves
If you do not have or want to use cloves, you can replace with 1 1/2 teaspoons ground cardamom instead of 3/4 teaspoon of ground cloves.
How To Store Properly
You can store this spice blend in an airtight container. I have used little mason jars, spice jars, or even a sealable bag.
The key is to ensure it is airtight to keep the blend of spices fresh so you get the optimal flavor in what you bake.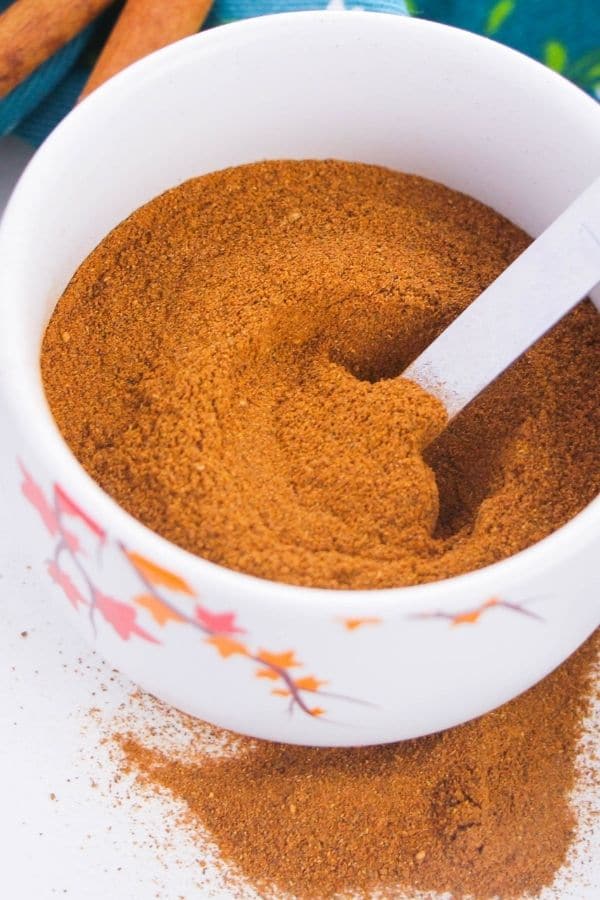 How Long To Store
Store this apple spice for up to a year. Or you will look at each spice to ensure the expiration date, and then use the closest expiration date if it is less than a year out.
For example if nutmeg expires in 6 months, then you would want to toss this all out in 6 months, since that spice is the first to expire.
Interested In Some Fall Baking Recipes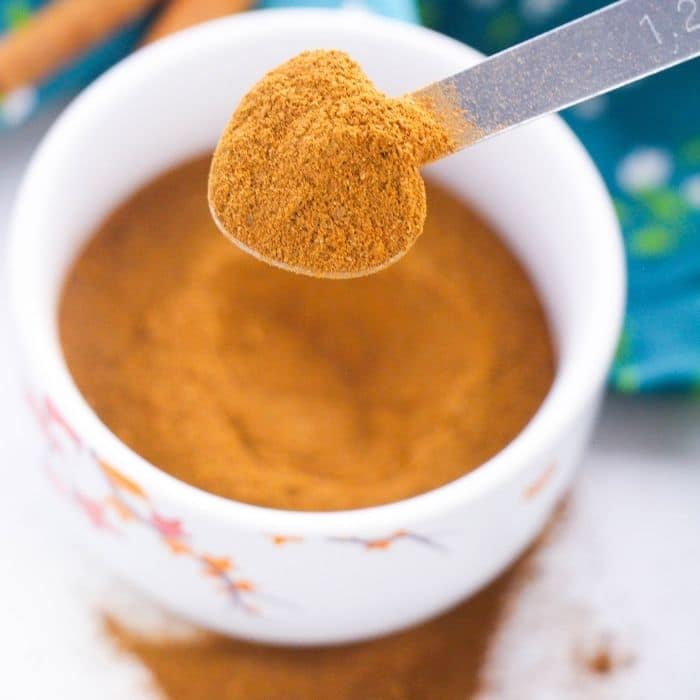 Apple Pie Spice
Servings 1 /3 cup
Learn how to make your own apple pie spice. This apple spice blend is great to use for any and all your baking needs. 6 ingredients are all you need to make your own spice blend.
Ingredients
4 Tablespoons ground cinnamon
1 1/2 teaspoons ground nutmeg
1 teaspoon ground ginger
3/4 teaspoon ground cloves
1/2 teaspoon ground allspice
1/2 teaspoon ground mace
Instructions
In a bowl add your ground cinnamon, ground nutmeg, ground ginger, ground cloves, ground allspice, and ground mace.

Stir well with a whisk, and then place in a jar or airtight container.

Measure out the apple pie spice as directed in the recipe you are using.
Notes
You can replace the cloves with 1 1/2 teaspoons ground cardamom.
This apple spice can store for up to a year when stored properly.
Nutrition
Serving: 1teaspoonCalories: 7kcalCarbohydrates: 2gSodium: 1mgFiber: 1g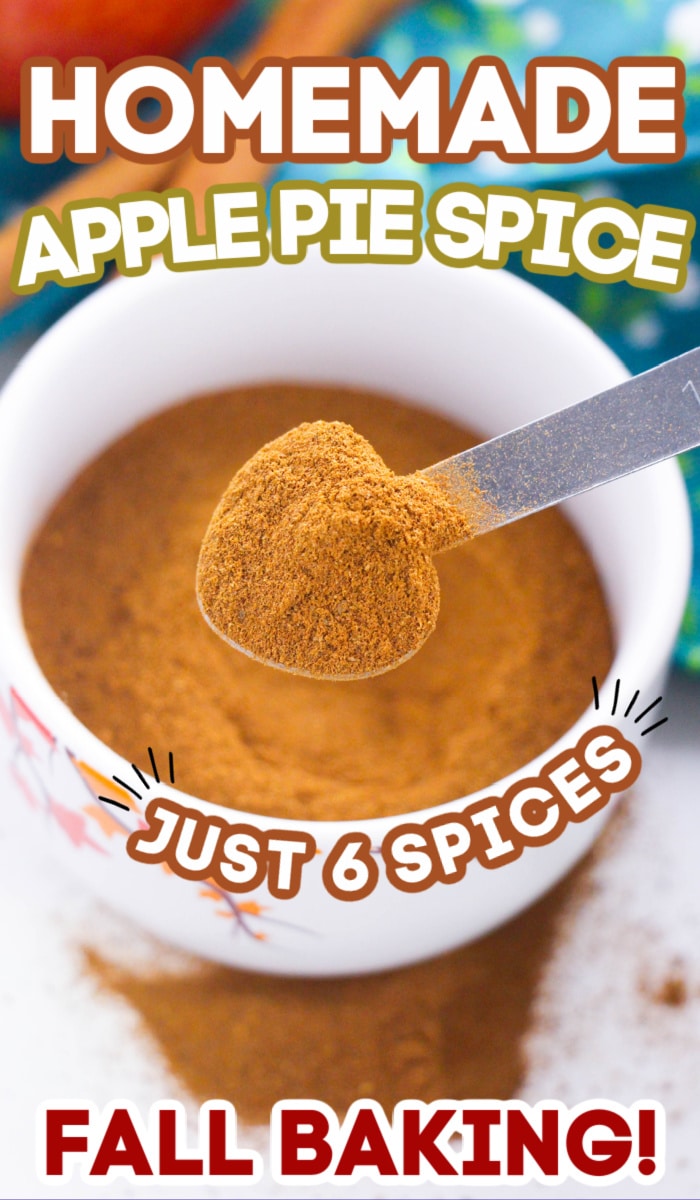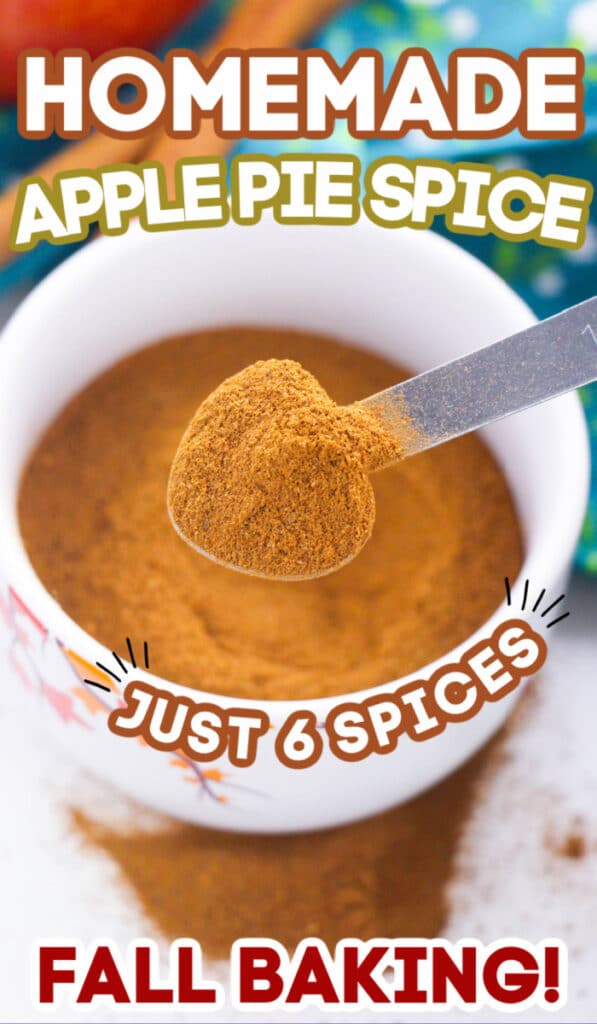 Reader Interactions