Learn how to make beet chips in the air fryer! Crispy air-fried beet chips are a healthier choice than chips, but the same crave-worthy crunch.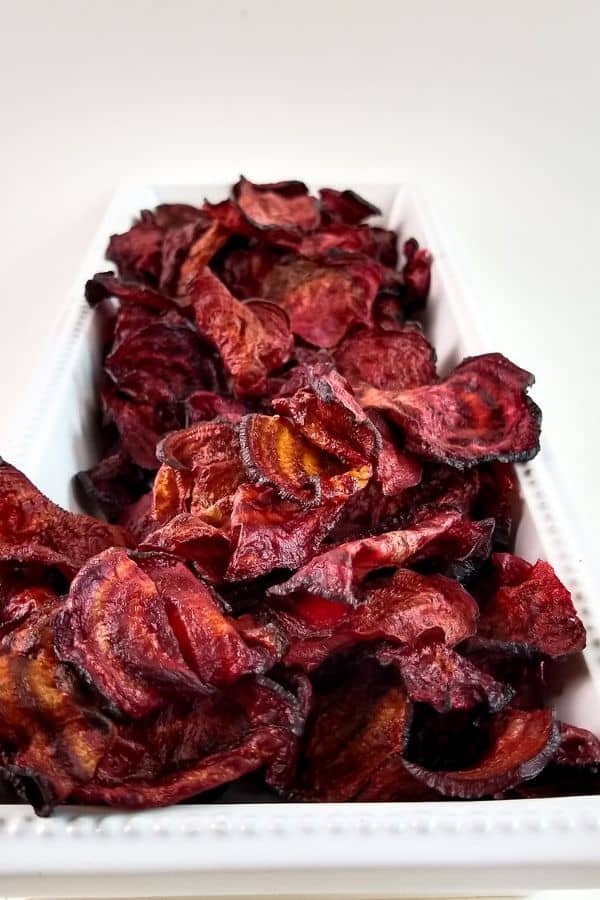 I will teach you how to make air Fryer beet chips in no time! Try my air fryer zucchini chips as well.
How To Make Beet Chips
If you have beets from your garden or picked some up at the store or farmers market, consider this recipe!
I am an Amazon Affiliate, so if you purchase through my link I can earn a commission on sales.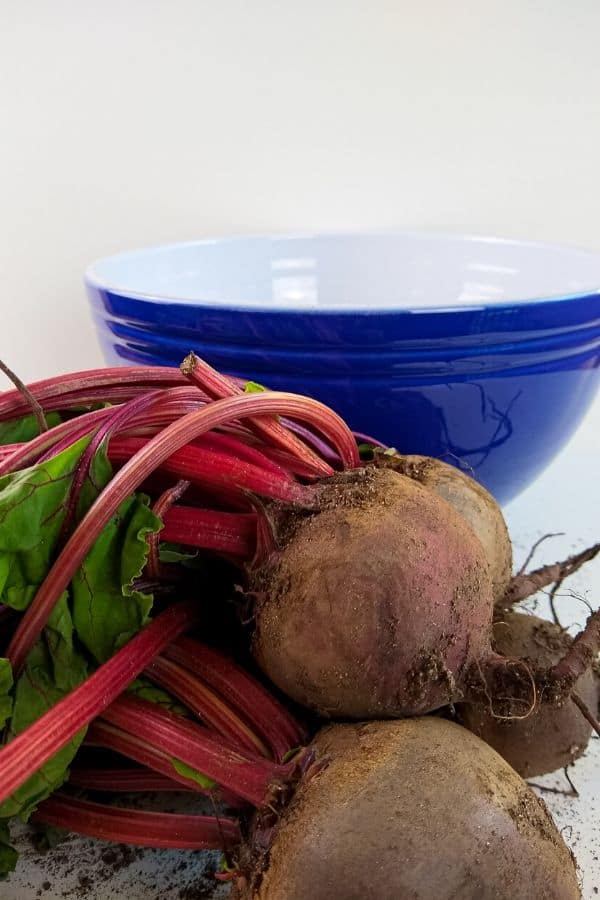 Why Make Beet Chips At Home
Simple
Not fried in Grease
Savory Flavors
Easy
Healthy
Satisfying
Why not make beets in the air fryer? I love beets and having a crispy version is a nice treat!
Are Beet Chips Healthy
Beet chips are a healthier version to a bag of chips! You get to control ingredients use, method of cooking and more.

I find making beet chips to be easy and affordable. These veggie chips make a fantastic snack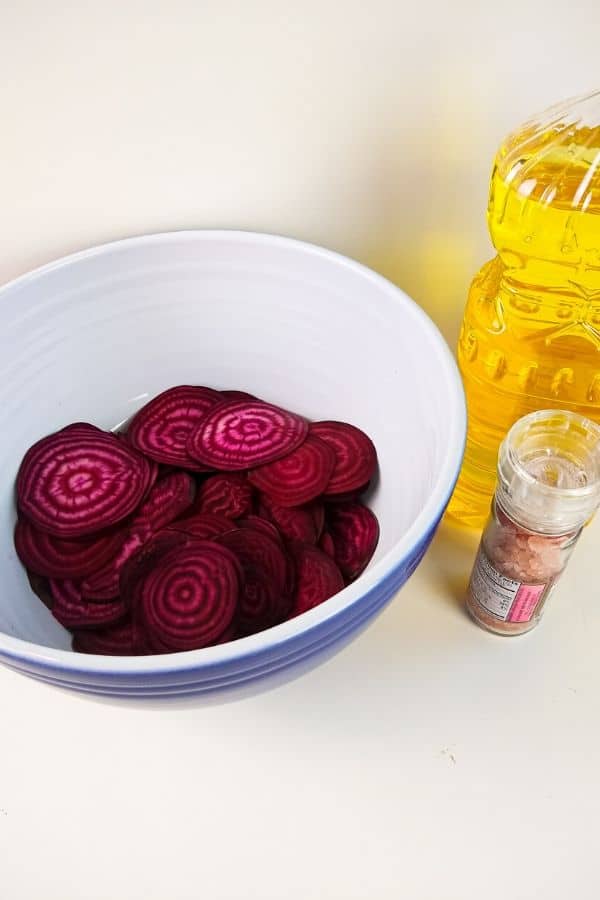 Different Seasonings for Beet Chips
Creole or Cajun
Salt and Pepper
Lightly salted
And more
You can flavor your beet chips with almost any seasoning or spice blends. The possibilities are endless.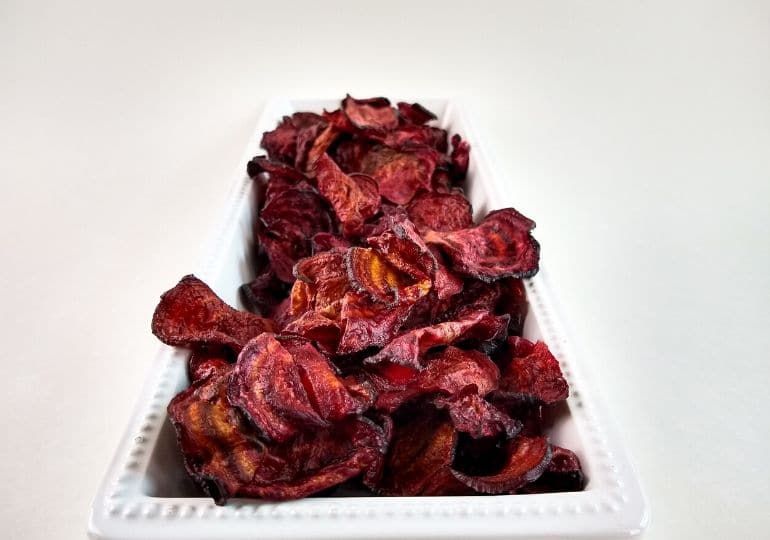 Can I Make Oven Baked Beet Chips
Yes, you can make an oven-baked beet chip! I will share instructions so you can do an air fryer or oven method.
Preheat oven to 375 degrees. Make sure your rack is in the center of the oven.
Season and mix as directed in the recipe card below.
Lay beets on a lined baking sheet making sure they don't touch.
Bake 15-20 minutes with turning over once during the baking.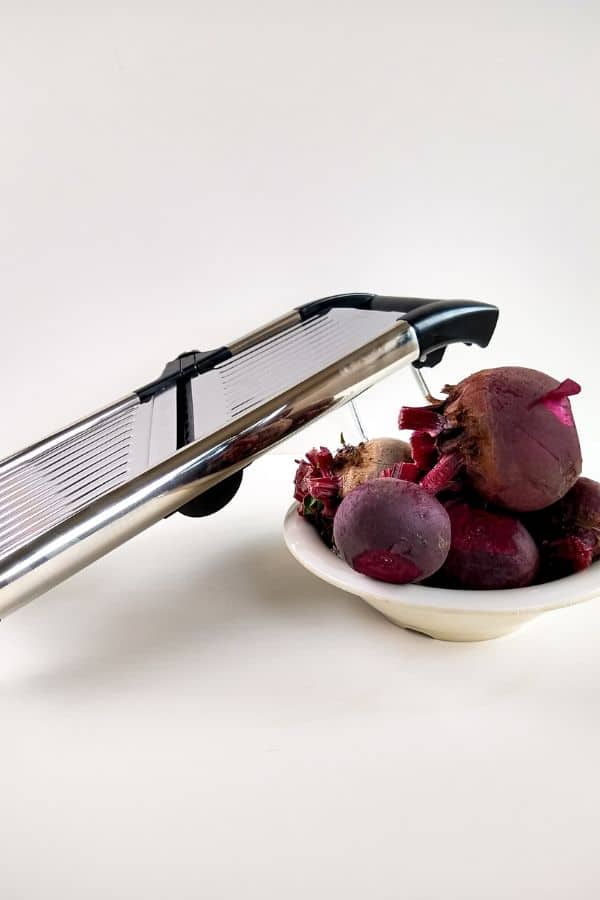 How To Cut Beets Evenly
I used a mandoline for slicing my beets. You want your beets to be cut thin and even. That way they all cook up evenly and get a nice crispy texture.
By all means, use a knife if you prefer, but I find a mandoline really gives a more even cut and the chips turn out incredible.
Looking for more air fryer recipes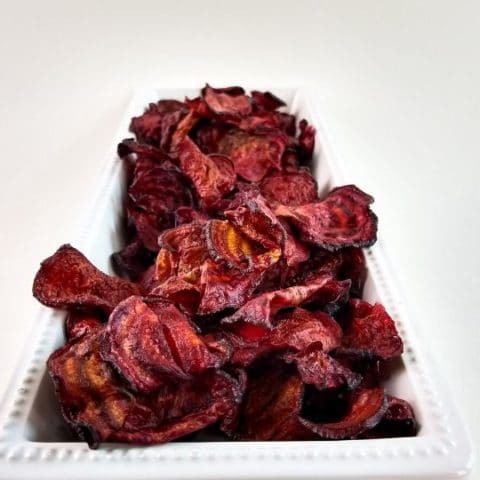 Air Fryer Beet Chips
Crispy air fryer beet chips that are seasoned to your liking. Air fried for a healthy and tasty snack or side to pair next to your meal.
Ingredients
4 beets
1 tablespoon oil
Seasoning (Creole, BBQ spice, smoked paprika, salt and pepper, etc)
Instructions
Wash and clean your beets. Then with a Mandolin you will want to thinly slice your beets. I did around 1/16th.
Then line a pan with paper towels and lay out your beets in a single layer to help them dry up. Let them sit for around 10 minutes.
Season beets with whatever seasoning you want, and then use a spray bottle to spritz air fryer basket with oil.
Lay out your beets 1 layer and cook for 20 minutes. Flip or stir beets every 5 minutes. Then after 20 minutes adjust heat to 400 degrees for 5 minutes.
Notes
You can add any of your favorite seasonings. Or do plain with salt and pepper.
Nutrition Information:
Yield:

5
Serving Size:

10 chips
Amount Per Serving:
Calories:

42
Total Fat:

3g
Saturated Fat:

0g
Trans Fat:

0g
Unsaturated Fat:

3g
Cholesterol:

0mg
Sodium:

107mg
Carbohydrates:

4g
Fiber:

1g
Sugar:

3g
Protein:

1g